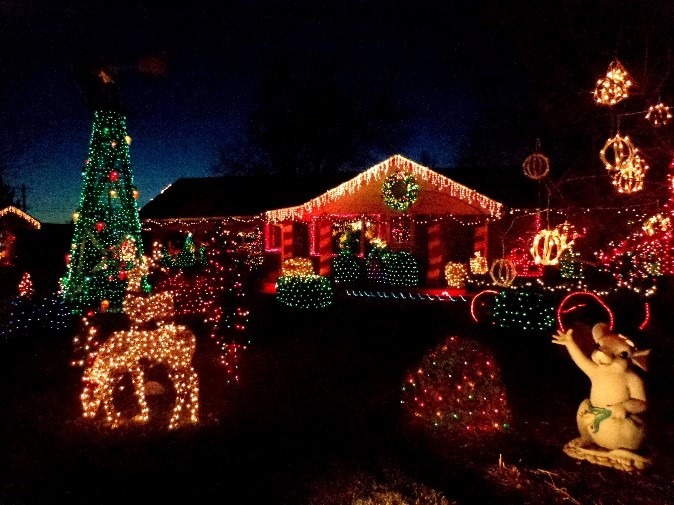 It is hard to believe but it is November, which means that Thanksgiving and Christmas are right around the corner.
This also means that it is time to start thinking about your Christmas light decorations.
Are you one of those individuals who plan your outdoor Christmas display all year long? Or maybe you despise having to put up your Christmas decorations and only do it for your children and/or spouse?
Either way, we are here to help you out with some tips this holiday season for your outdoor lighting displays.
According to the NFPA, there are an average of 840 home structure fires each year that begin because of decorations and that does not include Christmas Tree fires.
Are Your Lights Rated for Outdoor Use?
It is important when you are choosing what lights to put up outside that you use ones that are rated for outdoor use.
It can be tempting to use lights rated for indoor use because they are often cheaper than the ones rated for outdoor use, however the indoor lights are often not sealed as well and are unsafe for wet weather.
If you are unsure if your lights are rated for outdoor use, check the label. If they do not indicate indoor or outdoor use, play it safe and purchase new lights rated for outdoor use.
Are Your Extension Cords Rated for Outdoor Use?
You have all your lights fastened safely and securely to your home, now you need to plug them in, but it is going to require an extension cord.
Can you use any extension cord? The answer to that is no. There are extension cords that are specifically designed for outdoor use and these are the ones that should be used.
Outdoor Extension cords have a durable insulation that protects against moisture.
Want to know more about using outdoor extension cords? Be sure to check back next week as we will look at how many strands of lights and extension cords can and should be plugged together.