As a business, you can not afford down time because of insufficient power or an outdated electrical service. Your customers and employees are counting on you to deliver.
At Lapp Electric we can help you out by replacing and/or upgrading your current electrical system to make it more efficient.
Whether you are designing a new building or modifying an existing installation we have a team of professional electricians that are ready to help you out.
---
The Lapp Difference
Your trusted electrician for over 50+ years at your home and business
Family-Owned and Operated
24/7 Emergency Service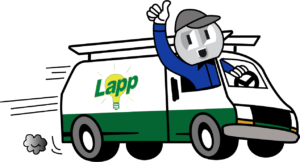 Ready to talk to someone about your upcoming project? Call us Today…We can be there Today!
REQUEST A QUOTE OR SCHEDULE AN APPOINTMENT