On Thursday, November 29th, 2018, Lapp Electric accepted the award for #22 Best Places to Work in PA 2018 (Small Business Category).
Of all the prestious awards that we have recieved over the years, this is the one that we cherish the most because it was made possible by our Team!
For more information about the award and what it means to Lapp Electric, check out our November 29, 2018 Blog Post written by Greg & Tim Lapp, co-owners of Lapp Electric. 
Below you will also find pictures of the evening that we will cherish for years to come!
Best Places to Work in PA (2018)
---
The Lapp Difference
Your trusted electrician for over 50+ years at your home and business
Family-Owned and Operated
24/7 Emergency Service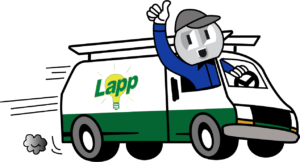 Ready to talk to someone about your upcoming project? Call us Today…We can be there Today!
REQUEST A QUOTE OR SCHEDULE AN APPOINTMENT