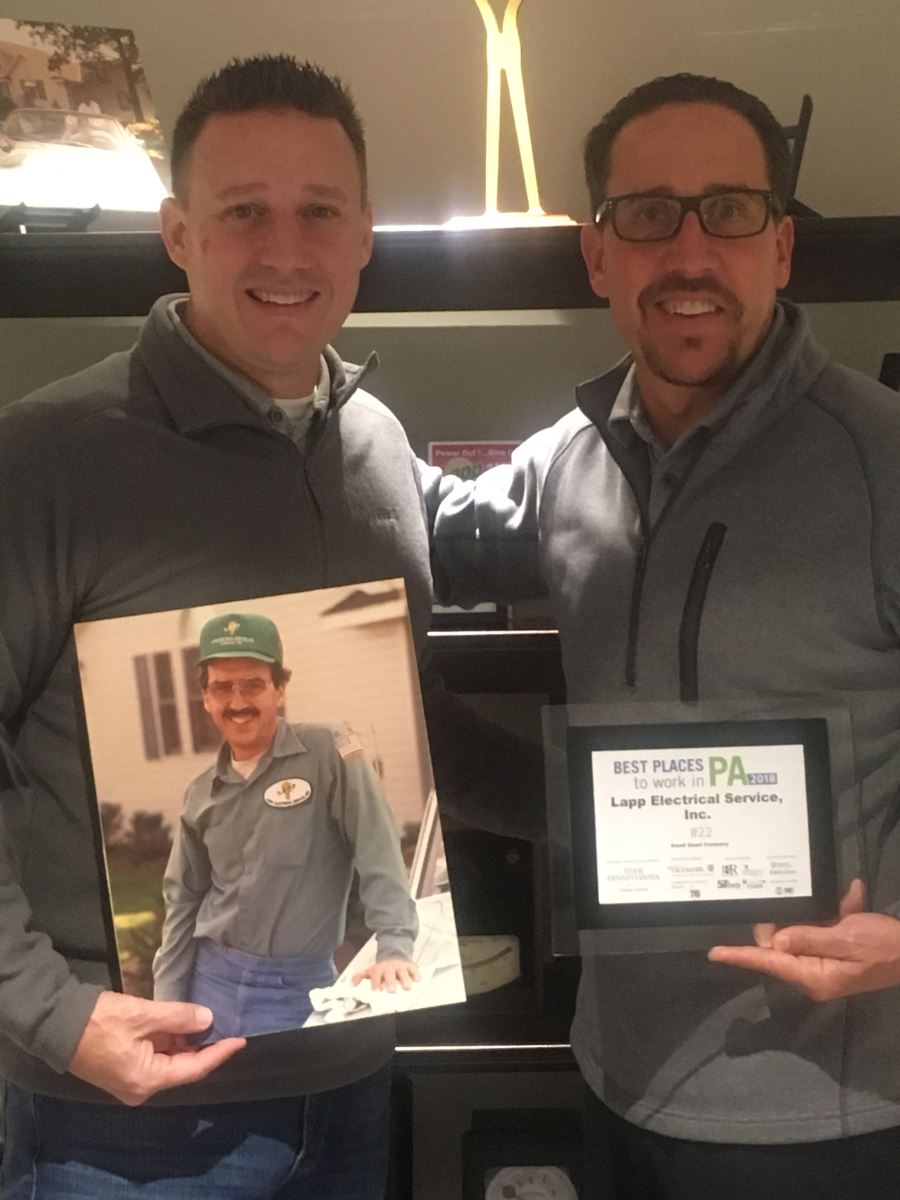 This evening, Thursday, November 29th, we accepted the award for #22 Best Places To Work In PA (Small Business Category) on behalf of the Lapp Electric Team.
Ever since our dad (Manny Lapp) won the Lancaster Chamber of Commerce Small Business Person of the Year Award in 1999 and we bought the business in 2002…our hope and prayer has been to continue the legacy of serving others exceptionally well. Of all the prestigious awards that we have achieved over the years, this is the one that we cherish the most because it was made possible by our team!
Like firefighters responding to emergencies, we believe in providing superior service to our customers and community.
Our team members are without question, our number one asset. We are not product driven…we are 100% people driven, which can best be explained, that we are truly 'Powered By People' to keep homes and businesses running.
Lapp Electric's team of highly professional men and women are well versed in all types of residential, commercial, and industrial electrical projects plus provide 24 hour/same day emergency service, next-day service, or scheduled service to best serve the needs of our customers.
In order to continue the positive ideals and leadership philosophy that we have been committed to for nearly 50 years, we believe wholeheartedly that our genuine relationships with our team members and putting LAPPER's first will continue the legacy of serving others well into the next generation.
At Lapp, our formula for success is based on this simple but effective statement, 'People don't care how much you know, until they know how much you care'.
We want to thank our team again for this prestigious award and for helping to make Lapp Electric one of the Best Places to Work in PA!
To see more pictures of the evening, check out the About Us Section.