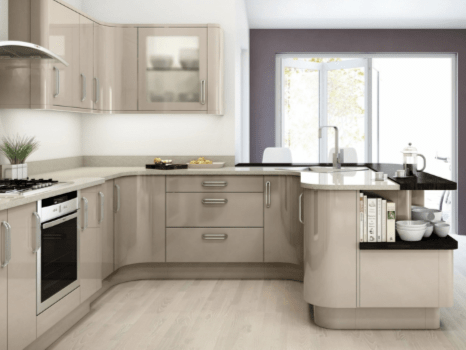 What would you consider the most important room in your home?
According to "Online real estate giant Trulia names the kitchen and master bathroom as the two most important rooms in a house."
If you are like many families, your kitchen is where you share memories with your loved ones during family dinners as well as entertain guests.
So, if you have decided that now is the time to do a kitchen remodel, here are some electrical Must Haves…
Under Cabinet Lighting
The right lighting makes all the difference and if you are going to be spending a considerable amount of money updating your kitchen, you want to make sure people can see it.
One of the most important forms of lighting you want to consider is Under Cabinet Lighting. Under cabinet lighting is one of those things that you may think is unnecessary but once you have it, you wonder what took you so long to install it. Check back in a few weeks as we explore the benefits of under cabinet lighting.
Pendant Lighting
If you have an island, you are going to want to make sure that you have adequate lighting above it. This can be accomplished through pendant lights.
In addition to having adequate lighting above your island, you are going to want to have a nice chandelier or pendant lighting above your kitchen table.
Recessed Lighting
Finally, you are going to want to have recessed lighting to light up other areas of your kitchen.
Dimmers and Switches
By now, you may be concerned that you are installing too much lighting. While we think you can never have too much light, there are several things you can do to help decrease the light when you need to…
Install dimmers…this will allow you to control the level of lighting in your kitchen
Have lighting put on various switches…this will allow you to control your light levels based on the natural light and your entertainment needs
Receptacles in Island
If you have a kitchen island, you are going to want to make sure that you install receptacles in your kitchen island.
The reason being that you do not want to have to run a cord from the wall receptacle to the kitchen appliance that you are using on your island.
Plenty of receptacles
You want to make sure that you have plenty of receptacles. The last thing you want is to have to install additional receptacles after the backsplash is already been installed.
Even if you are not doing a kitchen remodel any or all of the above-mentioned items can be added to your kitchen to help with function and flow.
If you are interested in a quote on having items in your kitchen updated, Contract Us or call us at 717.392.0804.