"A house is made of brick and mortar, but home is made by the people who live there." – M.K. Soni
Over the last few months, our homes have become more than just a place to sleep each night. They are now our offices, school, and a place to relax and make memories with our families.
In some ways, our homes have become our paradise or oasis…a place where we retreat and spend a lot of time.
For this reason, you want to make sure your oasis is safe and protected.
This weekend is Memorial Day Weekend and for many of you, this Memorial Day may be a little different. Maybe for the first time in years you are staying home or maybe for the first time in years you have no plans this weekend.
Whatever you are planning (or not planning) to do this weekend, Memorial Day has always been considered the unofficial start of summer and we wanted to share with you Six things you can do to get your home ready for summer…
1. Check your Smoke/CO2 Alarms
You want to make sure that your Smoke/CO2 alarms are functioning properly. To Test your smoke alarm, press the Test button located on the device.
Remember, you should test your Smoke Alarms once a month.
If you don't currently have interconnected smoke alarms meaning that if one goes off, they all start sounding, you may want to consider having them installed for the safety and well being of your family.
If you are interested in having interconnected smoke alarms, Contact Us or reach out to a trusted electrician.
2. Check Your Panel
Over the last few weeks, we have had a lot of rain in Central PA.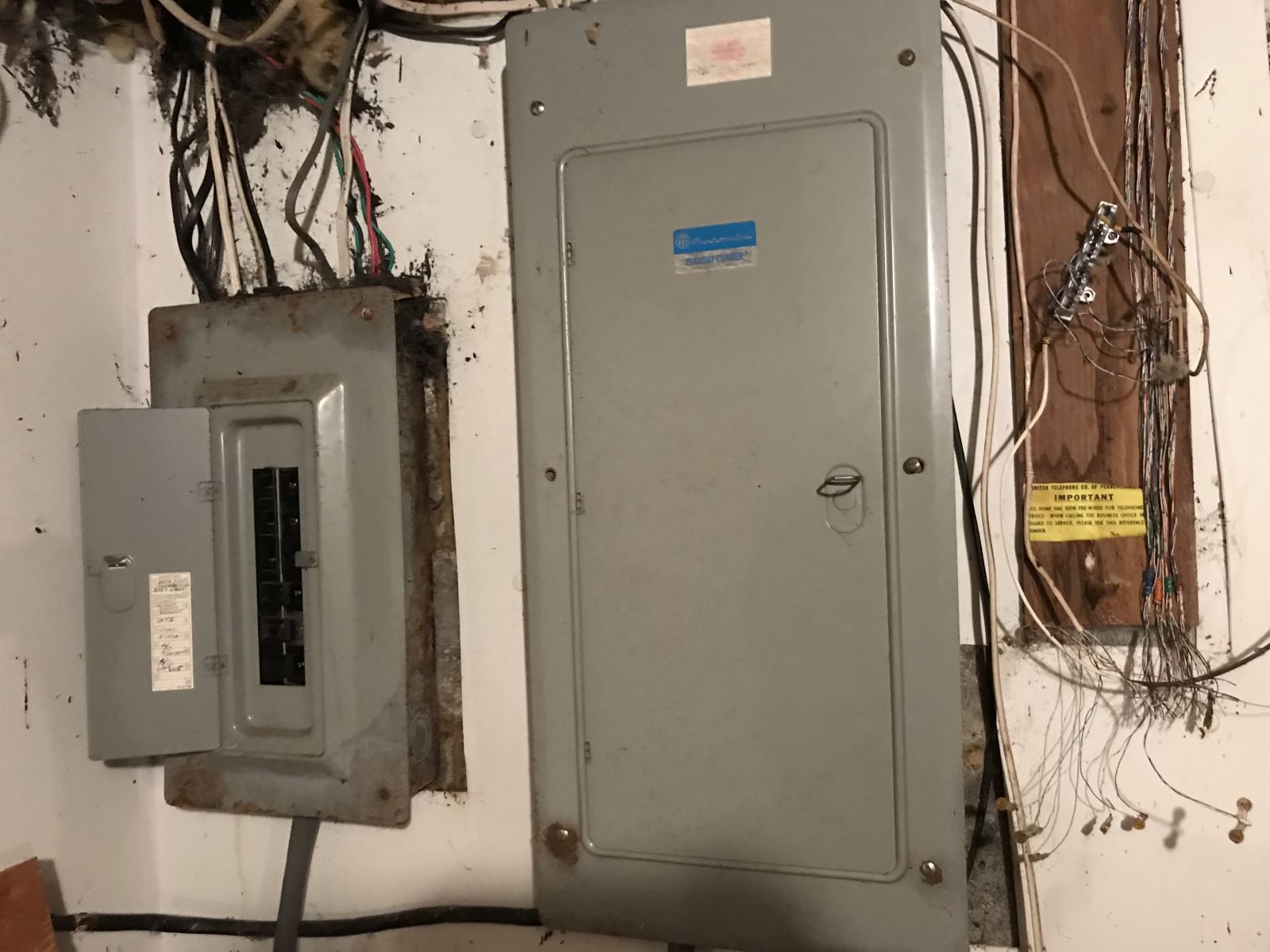 You want to look around your panel to see if you see any evidence of water damage which may be a sign that water is leaking into your panel.
As your can image, water and electricity don't mix.
Another sign of water damage is if you see rust anywhere on the panel or breakers (similar to the picture on the right).
You will also want to check for any burning smells or signs of melting breakers.
If you see any of these causes for concern, give a trusted electrical a call or Contact Us.
3. Check Your Meter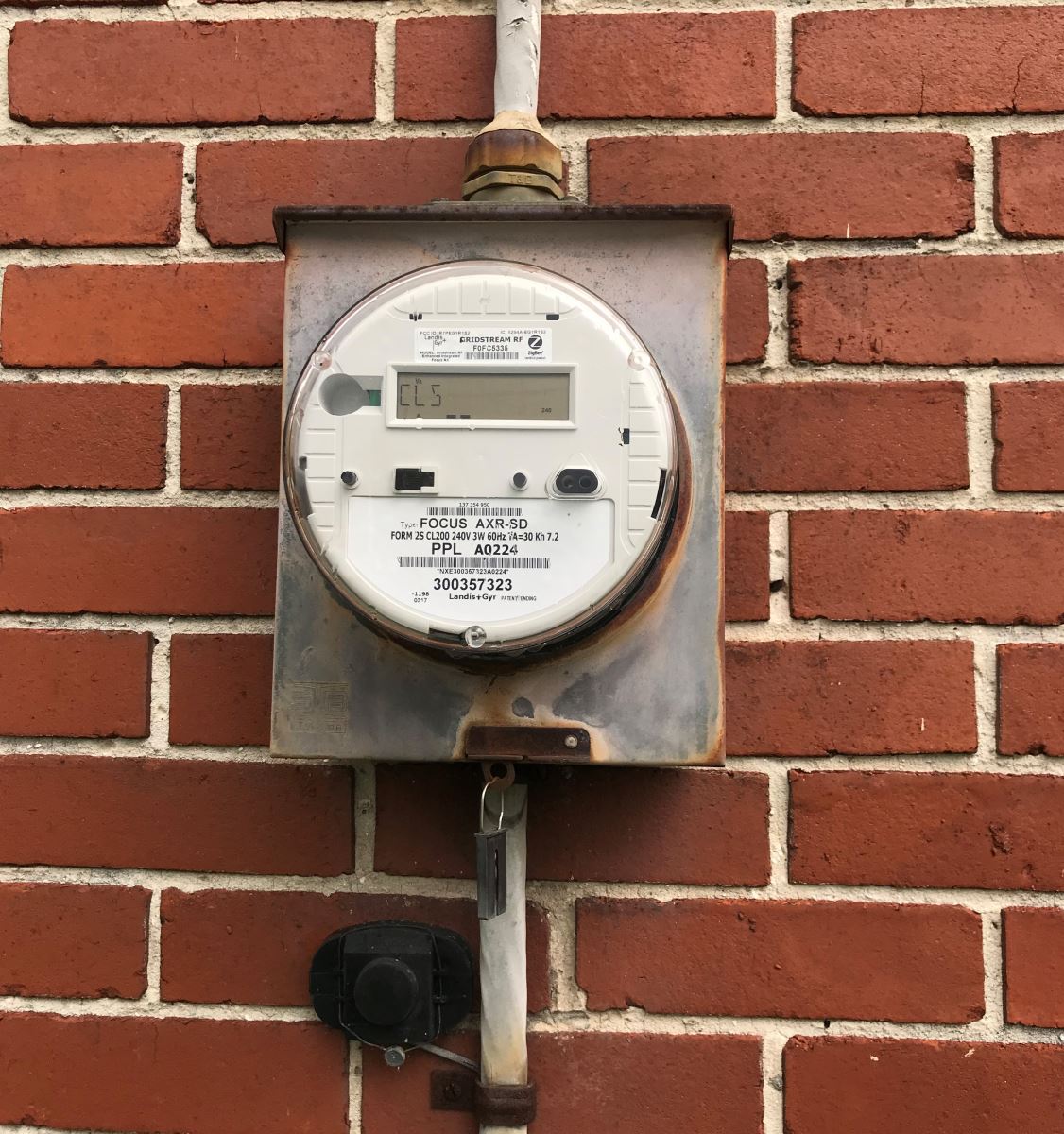 Now it is time to take a trip outside to check your meter.
It is easy to forget about your electrical meter because sometimes it is hidden behind shrubs, but you want to periodically check to see if you see any signs of rust or missing pieces (see example to the left).
Also be sure to check that your meter base is not pulling away from your home (see example to the right).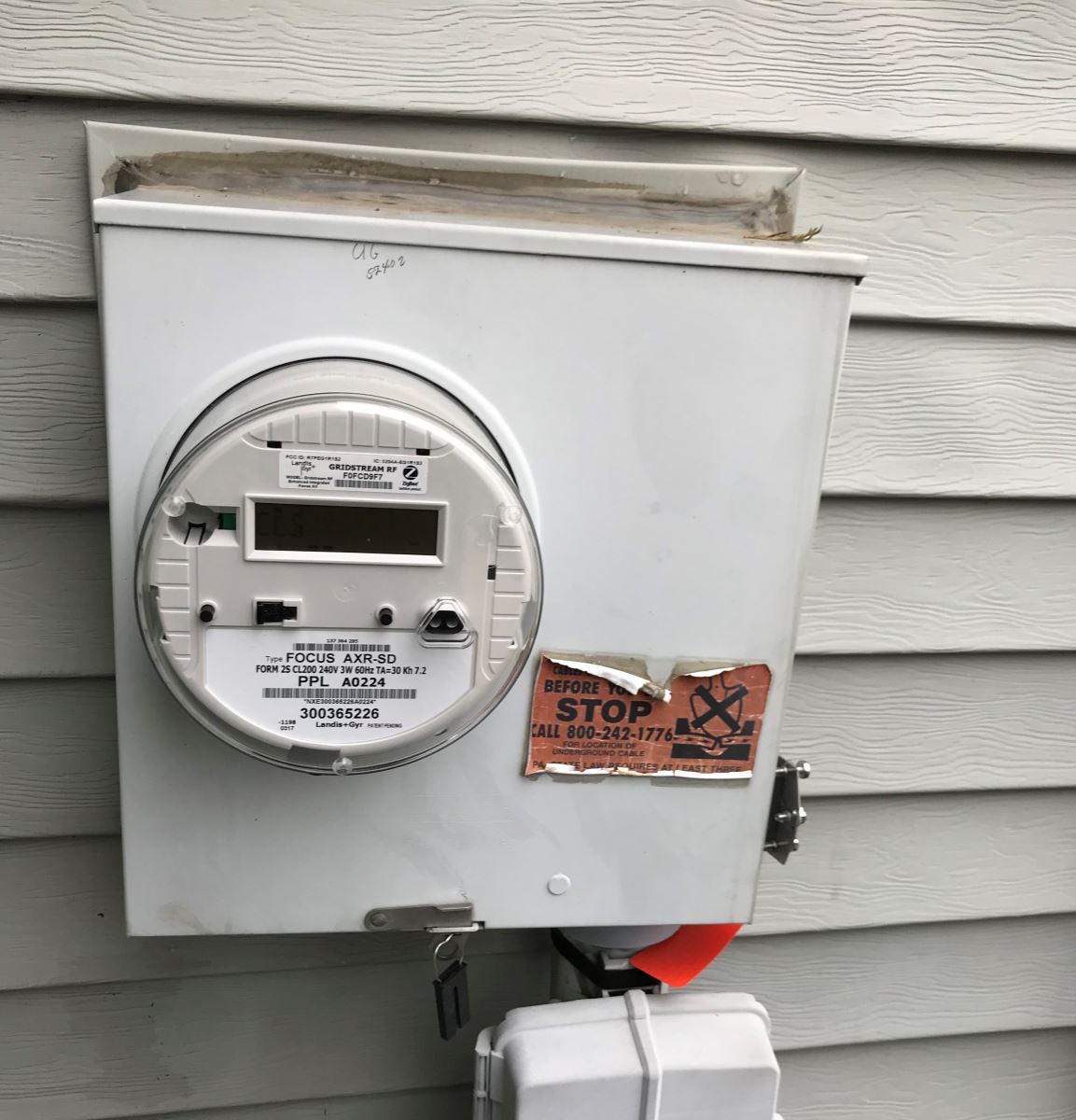 Remember, you are responsible for your meter enclosure and the utility company is responsible for the glass enclosure.
4. Check Exterior Lights, including post lights
We might be in a time when we are practicing social distancing right now and not having people over to our homes but in the coming weeks, that may be changing, and you want to be ready.
Turn on all your exterior lighting and take a walk around your home to make sure everything is working properly.
It might be easier to do this at night.
5. Check Exterior Receptacles
You may have already started your landscaping or maybe you will be working on it this weekend.
Either way, when you are ready to do this you are not going to want to be delayed because your exterior receptacles are not working so go around and test your exterior receptacles.
If you don't have an exterior receptacle, give your trusted electrician a call and they can install one for you or Contact Us.
6. Make sure your Grill is Working
We know this is not electrical related, but you are going to want to make sure your grill is working because who doesn't love enjoying a grilled meal with family and friends.
Enjoy your Memorial Day Weekend and Summer Central PA and be sure to check out our Blog on a regular basis to find out new tips and tricks as well as find out what is going on in the life of Lapp Electric.