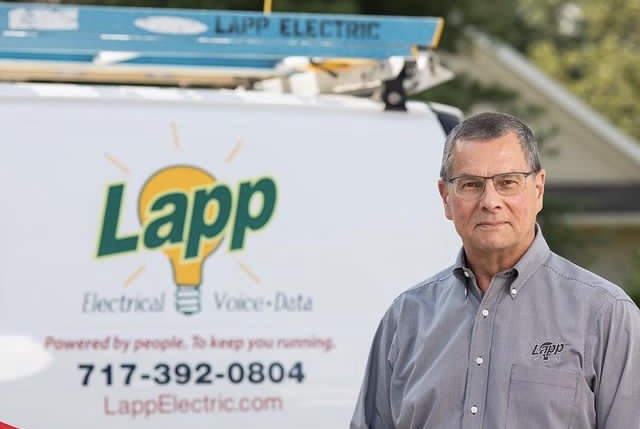 We are excited for Chip and the opportunity that he has to retire after proudly serving our employees and customers for over 40 years but at the same time we are sad. Chip has many years of expertise and we are incredibly grateful that Chip has agreed to remain a resource should we need his expertise.
It is will mixed emotions that we announce that today is Chip Hanson's final day of full time employment at Lapp Electric.
Below is a statement that Chip recently issued to the individuals and companies that he has had the opportunity to work with over the years…
"I consider myself very fortunate to be in a trade that I have enjoyed tremendously since the day I started back in 1978.
All of my time in this trade has been with Lapp Electrical Service and the last approximately 20 of these years have been in the position of Industrial Project Manager.
In this position, I met with customers to review what they needed, and then designed, proposed and oversaw the solutions to those needs.
This opportunity, to provide our customers with cost-effective solutions to their requirements, that ideally also anticipated future needs, has given me a lot of satisfaction.
And as is the case with many long-term work relationships, working with many of our customers became more like meeting and working with old friends.
I will be retiring from full-time employment at the end of January 2021 and am in the process of transitioning my customers and responsibilities to Shane Patterson.
I will continue to be available to Shane, Lapp Electrical Service and our customers as a resource for projects that are already started or anticipated.
I want to assure you that Shane will continue to maintain the high quality of service that has been a hallmark of Lapp Electrical Service since Manny Lapp started in 1969.
I want to personally thank you for being a part of my electrical career and wish you a safe and prosperous 2021, as well as years to come."
Thank you Chip!