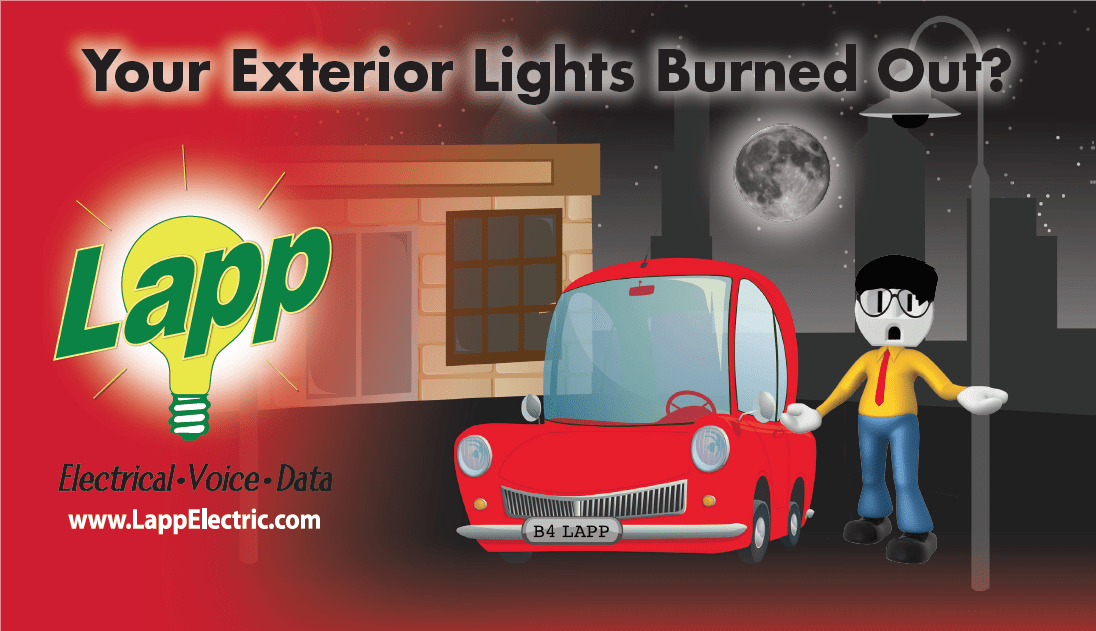 The signs of Fall are all around us…from pumpkins lining front porches to the football season starting a few weeks ago to leaves beginning to change colors. But the most noticeable sign of fall is the fact that the days are getting shorter.
You may have noticed in the morning that you are getting up and it is dark outside or maybe you are coming home from work and it is now dark. Either way, the amount of sunlight is diminishing with each passing day.
In a few short weeks on November 4th, Daylight Savings Time ends, and our clocks will "fall" back an hour.
When this happens, maybe you will be going into work when it is dark, or you will be leaving the office when it is dark or for a few of you, maybe it will be dark when you are going to work and coming home from work.
A question that you should ask yourself if you own a commercial property or oversee maintenance at a commercial property is if all your exterior lighting is working.
Over the summer, most of us do not take notice if the exterior lighting is working at our place of employment because we come in when it is daylight and leave when it is daylight. But that will (and has already) started to change.
Here are Three Reasons why it is important to make sure that the Exterior Lighting is working…
Security for Your Employees
To provide a secure place for your employees to work, you want to make sure that they feel safe when walking to their cars and can see any potential trip hazards in the parking lot.
Adequate Exterior Lighting that is working provides not only security for your employees but also for their cars.
Makes Your Business more inviting and provides security for your Customers
While there is a lot of debate about whether or not having lights on all night deters crime, one thing we know for sure is if you have a commercial property, where customers are coming to at night or early in the morning, it is more inviting when the parking lot is well lit.
We have all had those times when we had to walk across a dark parking lot, wondering if someone is going to hit us with their car because they do not see us, or if we are going to trip over something.
Reflection of the Property Owner or Management
A poorly lit parking lot at a commercial property conveys a message that the Property Owner or Management does not care about the property.
When there are pole lights where all the lamps and/or ballasts are burned out and the light is not emitting anything, it looks like no one cares about the property or business.
We can all probably name a few properties in the area where the parking lot lighting has not worked in years.
It is easy during the summer months not to realize that your exterior lighting is not working. Now is the time to check and make sure it is.
Give your preferred electrical contractor (ideally one that has a bucket truck) a call today to schedule an appointment.
You don't want to put this off because in a few short weeks, everyone else is going to be thinking the same thing and you may have to wait a few weeks, depending on how busy your electrical contractor is.
We would welcome the opportunity to help you out. You are welcome to give us a call at 717.392.0804 to make an appointment to visit the Contact Us section of our website.
If you own a Commerical Property with Exterior Pole lights, be sure to check out our recent post on the 3 Advantages of Numbering Your Parking Lot Pole.