Published Wednesday, May 4, 2022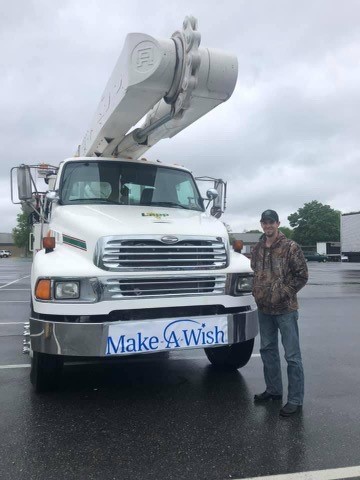 Lapp Electrical Service, Inc. is pleased to announce that Justin Hershey will be participating in the 33rd Annual Make-a-Wish Mother's Day Truck Convoy.
This year's event takes place on Sunday, May 8th, 2022 and raises funds for Make-A-Wish Philadelphia, Delaware & Susquehanna Valley.
Hershey, of Middletown has been employed by Lapp Electric since 2011, is no stranger to the Make-A-Wish event. From a young age, Justin attended the Make-A-Wish events alongside his father, Jay Hershey, who was the first employee of Lapp Electric.
"Make-A-Wish grants thousands of unique wishes each year…But that's only 50% of eligible kids."
Lapp Electric will be matching anything that Justin raises for this event (up to $500).
To help Justin reach his goal, consider making a donation and look for Justin and the Lapp Electric Bucket Truck in this year's event!