Over the last few weeks we have been answering some Why questions to help you learn more about Lapp Electric and why we do the things that we do.
Check out this short video that explains more about our upcoming Cause Awareness Month:
One of our Core Values here at Lapp Electric is superior service to our Customers, Team Members and Community.
A few years ago, we were looking for a way to build unity among our Lapp Team Members and at the same time support great causes that are near and dear to the hearts of our Lapp Team Members.
One or our team members suggested that we should have Lapp Electric T-shirts made for Breast Cancer Awareness and from that the idea, our September Cause Awareness month was born.
This is our 4th year doing the September Cause Awareness Month. Each Thursday during the month of September, our team members wear limited edition T-Shirts that promote the organizations that we are raising funds and awareness for.
We even have this wall in our office with the t-shirts from year's past.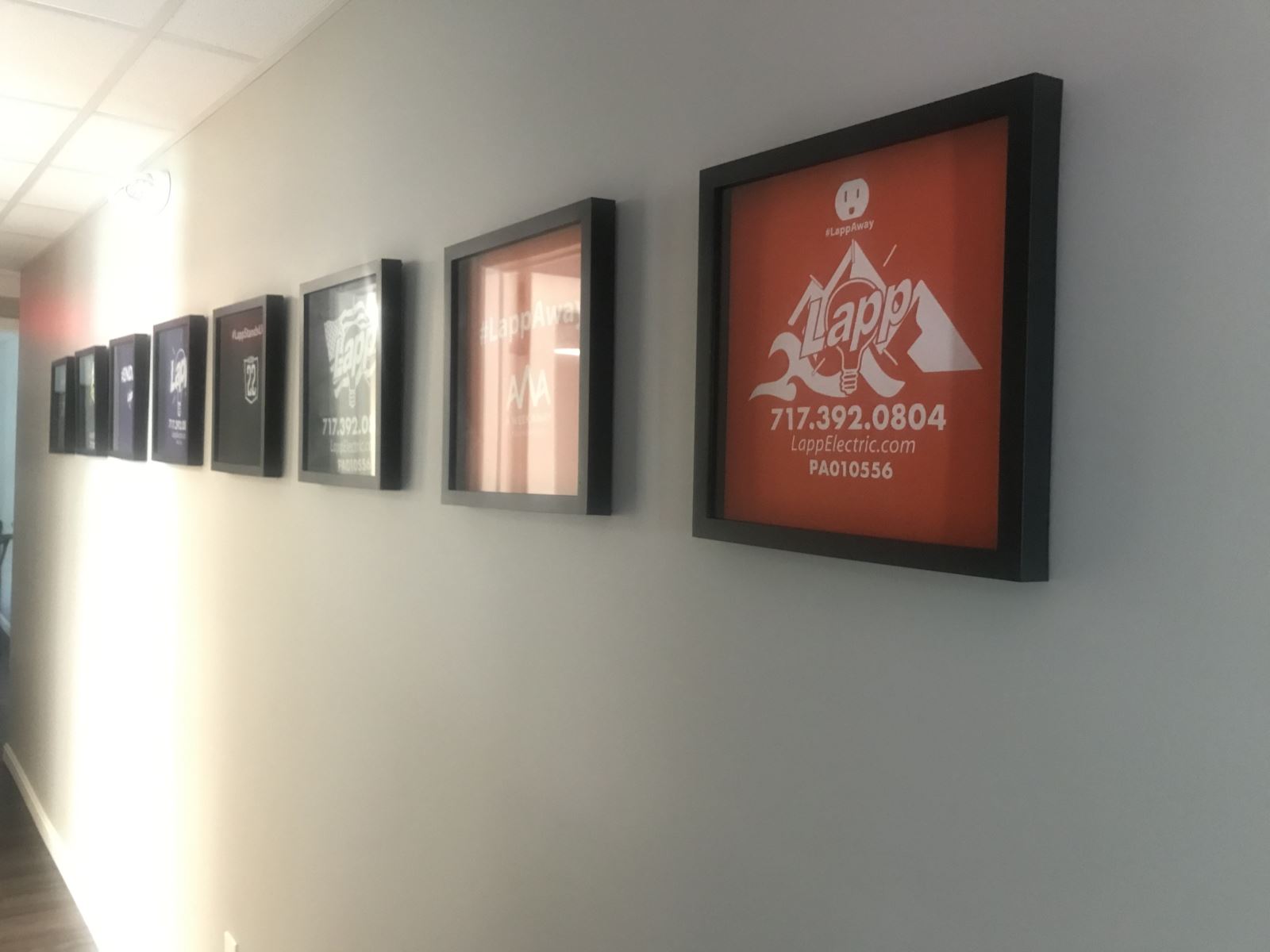 This year's Cause Awareness month organization is World Cup Jupiter. World Cup Jupiter is a special-needs cheerleading team here in Lancaster County and we are excited to be kicking off our #LappStepsToJupiter Campaign.
Since World Cup Jupiter is a cheerleading team, we decided to get active this year in order to raise funds and awareness for World Cup Jupiter. You do not have to be a Lapp Team member to participate. This is open to anyone and everyone.
For every mile that participants walk, run, jog, bike, or exercise during the month of September, Lapp Electric will donate $1 to World Cup Jupiter, up to $2,500.
There is a $25 entry fee to participate. The money generated from the entry fees will be added to the amount Lapp Electric donates to World Cup Jupiter for the miles exercised.
Participants who sign up now through the end of July will be guaranteed a limited edition #LappStepsToJupiter t-shirt. This is the same t-shirt our team members will be wearing each Thursday in the month of September. T-Shirts will be mailed out by the end of August.
Participants will be asked to submit their miles excised each week during the month of September so that we can track our progress or you are welcome to create a team and track your miles all together.
Want to participate? Head over to our Cause Awareness Month Sign Up.
You can visit the Cause Awareness Month section on our website to see the other campaigns we have had over the past 3 years.
Thank you in advance to everyone who decides to join us this year… Together we can make a difference.
#LappStepsToJupiter