Over the past few weeks we have been highlighting Lancaster County businesses that were established in the 1960s.
While we only highlighted three, there are several other businesses celebrating 50 years in 1969…
Want to find out what other businesses are celebrating memorable holidays in 2019? Lancaster County Magazine has a list of many more companies celebrating in 2019.
Congratulations to all businesses that are celebrating memorable anniversaries. Best of luck in 2020 and beyond.
L.A.P.P.E.R. Inspiration
P = Perseverance
Most of the important things in the world have been accomplished by people who have kept on trying when there seemed to be no hope at all." – Dale Carnegie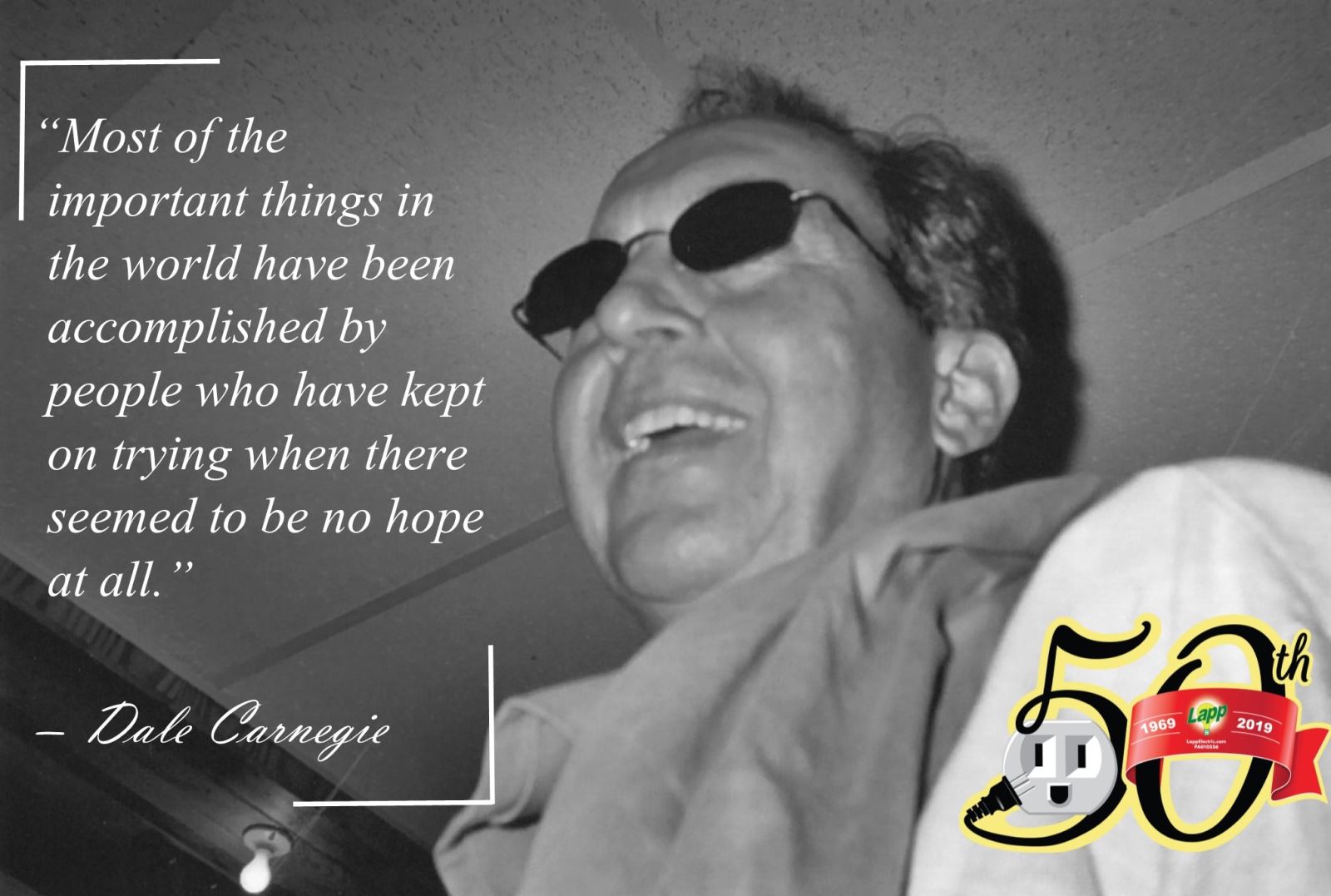 Work Site
In the 1990s the industrial division of Lapp Electric was known as CSI (Control Solutions for Industry). One of the many things that CSI did was to assist in the design and integration of assembly, processing and packaging lines. For our Week 51 #WorkSiteWednesday, we are sharing with you some of the pictures of assembly, processing and packaging lines that we help to design and install.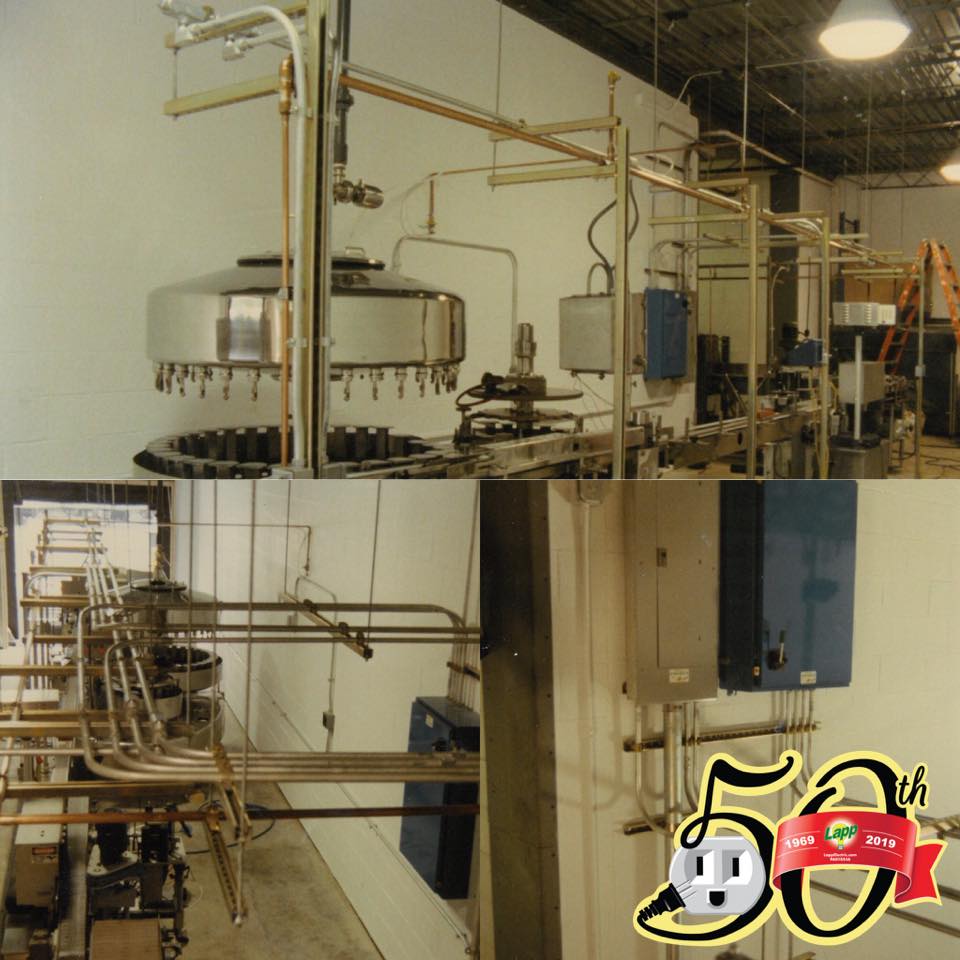 52 Memories Of 50 Years
In 1989 to celebrate our 20th year in business, we had this article featured in the Intelligencer Journal.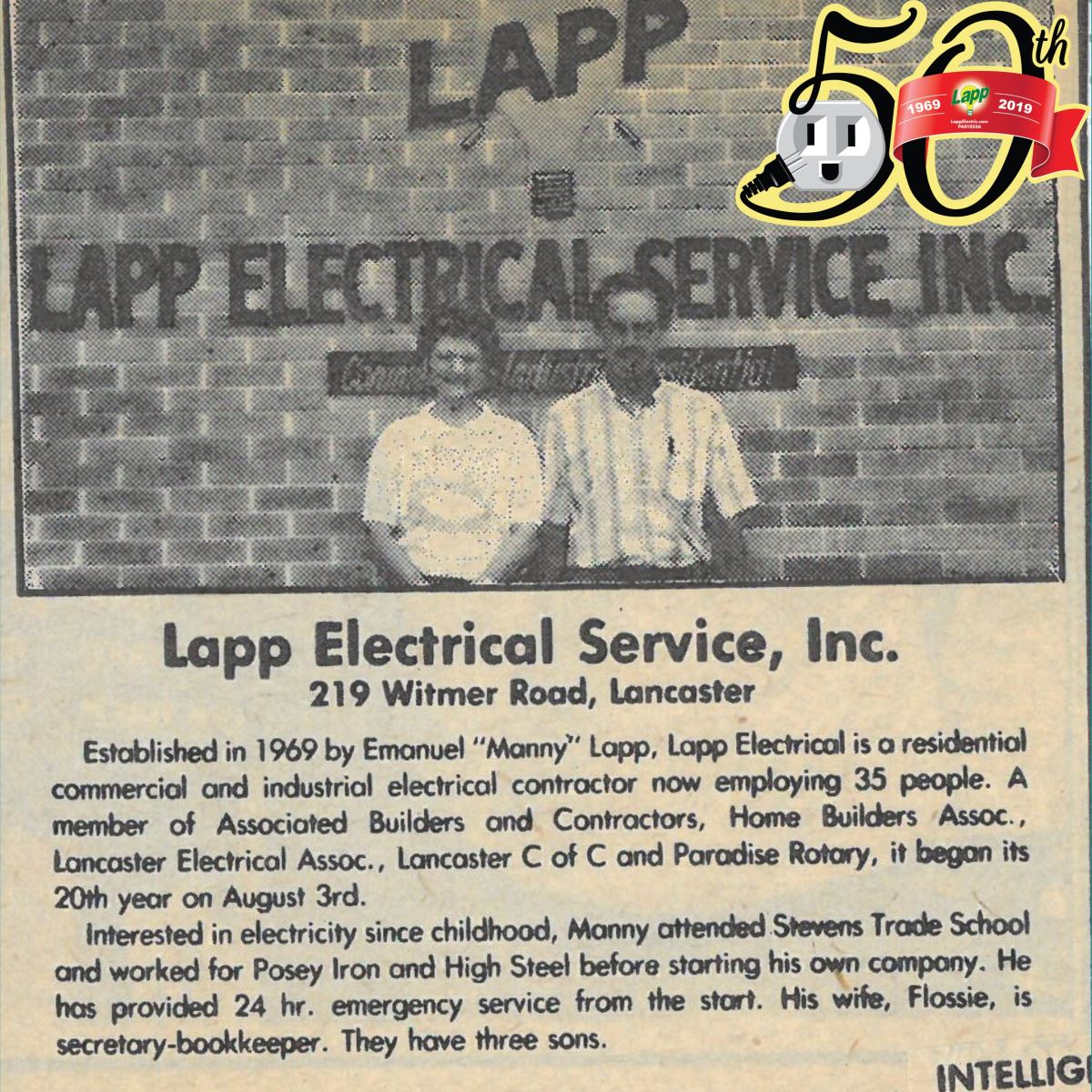 We Want to Hear from You
Do you have a favorite memory of Lapp Electric? Whether you are a customer, current or former Lapp Electric Team Member, Vendor, Community member or friend of the Lapp family, we would love to hear what your favorite memory of Lapp Electric has been.
Do you have pictures of Lapp Electric, whether it is of our vans, employees or job sites, that you would be willing to share? Pictures can be emailed to hr@lappelectric.com or stop by our office with your pictures so we can scan them.
Be sure to follow us on social media and check back regularly as we continue to explore more into the history of Lapp Electric.