In 1969, Manny Lapp took a leap of faith and founded Lapp Electric.
Our first "office" was located in Bird-in-Hand and one year prior to Manny starting Lapp Electric, our friends down the street, the Smucker family, put the town of Bird-in-Hand on the map when they opened the 30 room Bird-in-Hand Motor Inn.
In honor of their 50th year anniversary in the hospitality industry, the Smucker family published a book.
The Smucker family and Lapp family have a long-standing relationship and we were honored to see Manny's family featured in The Bird-in-Hand Story.
Want to find out more about the Smucker family and Lapp family's long standing relationship? Purchae your copy of The Bird in Hand Story today. It would make a great Christmas gift!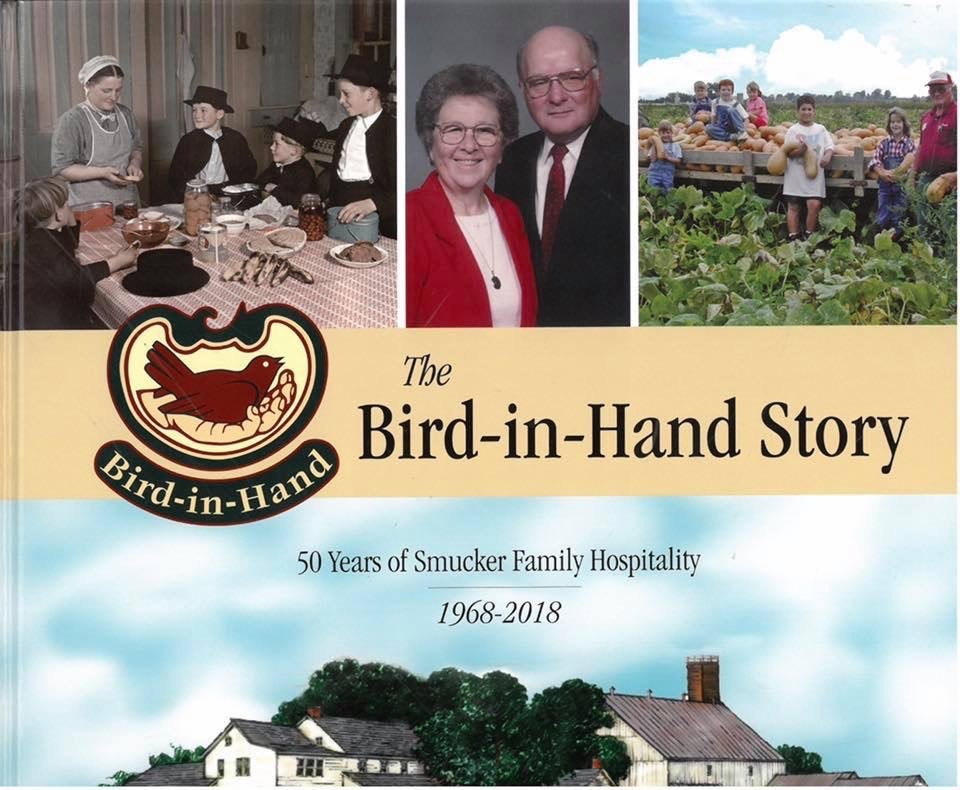 Congratulations Smucker Family on 51 years in business in 2019.
L.A.P.P.E.R. Inspiration
L = Leadership
"A good leader takes a little more than his share of the blame, a little less than his share of the credit." – Arnold H. Glasow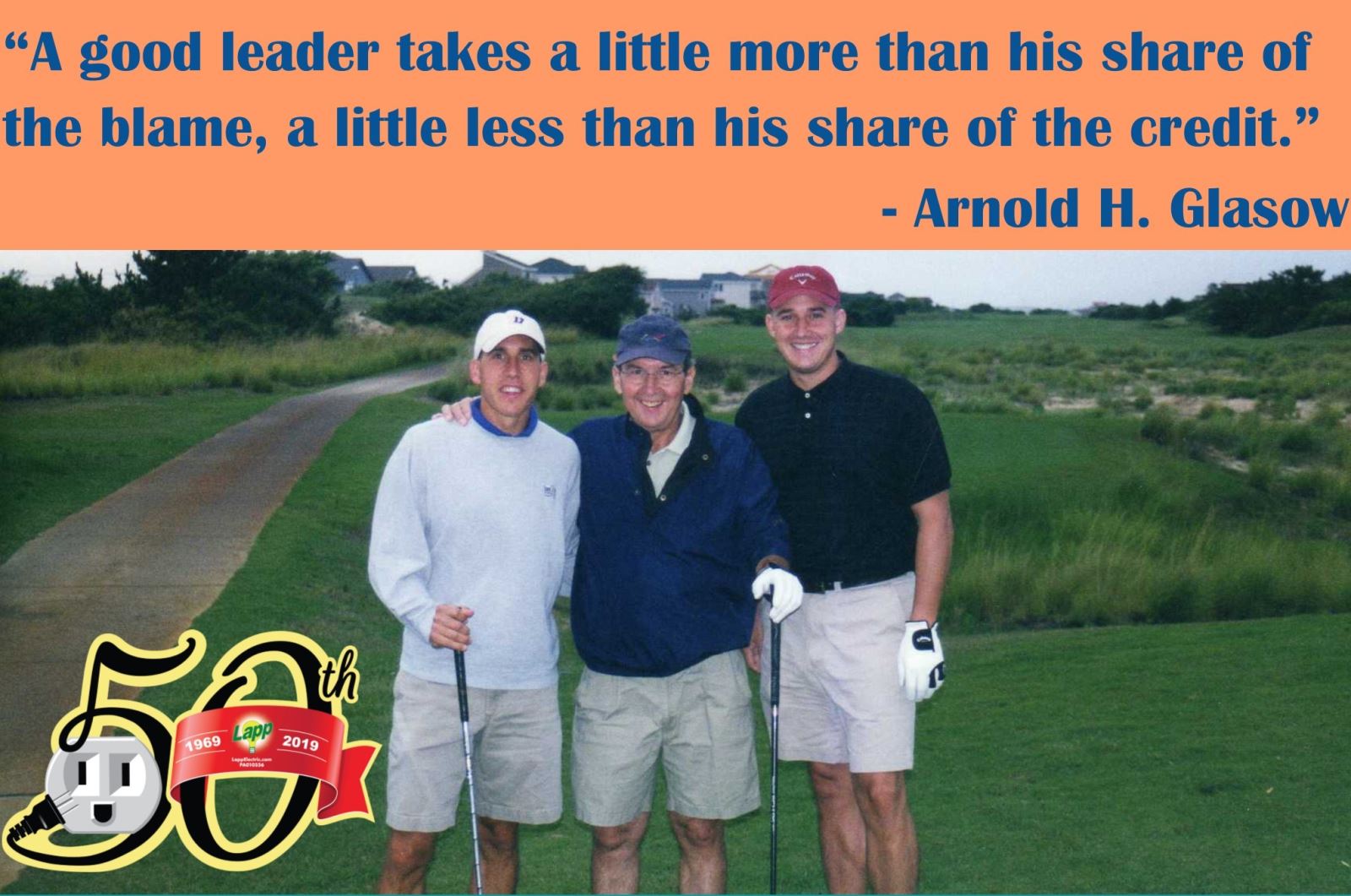 Work Site
In 2016 and 2017 we worked on the grinder pump at the then Strasburg Market Basket along with D.H. Funk & Sons LLC.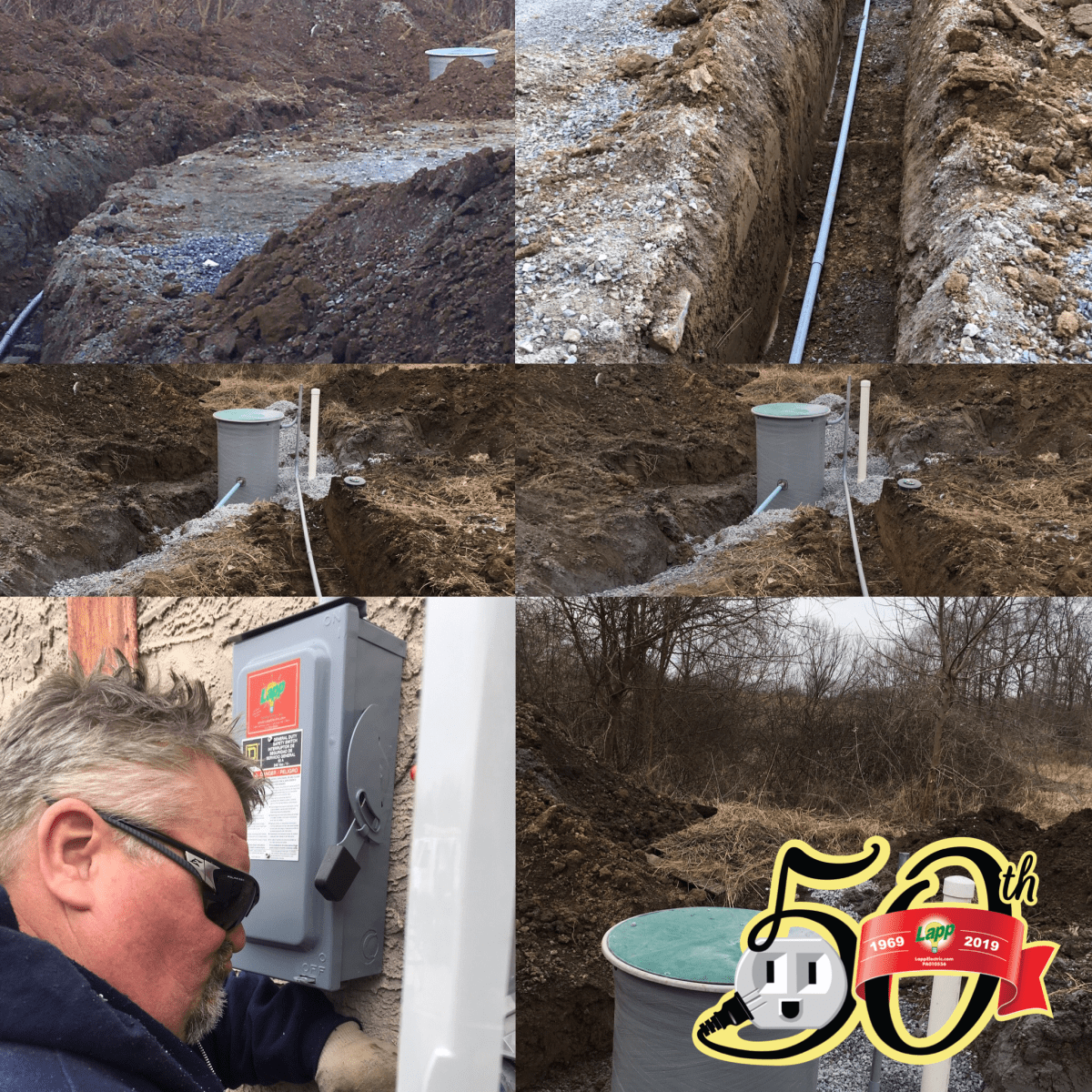 52 Memories Of 50 Years
Over the past year we have been sharing with you some of our favorite memories of the past 50 years in what we have called #52MemoriesOf50Years.
While all of the memories that we have shared are special, some of them hold an extra special place in our heart and the next one is one of those.
On November 29, 2018, we accepted the award for #22 Best Places to Work in PA (Small Business Category). Of all the prestigious awards that we achieved over the years, this is the one that we cherish the most because it was made possible by our team.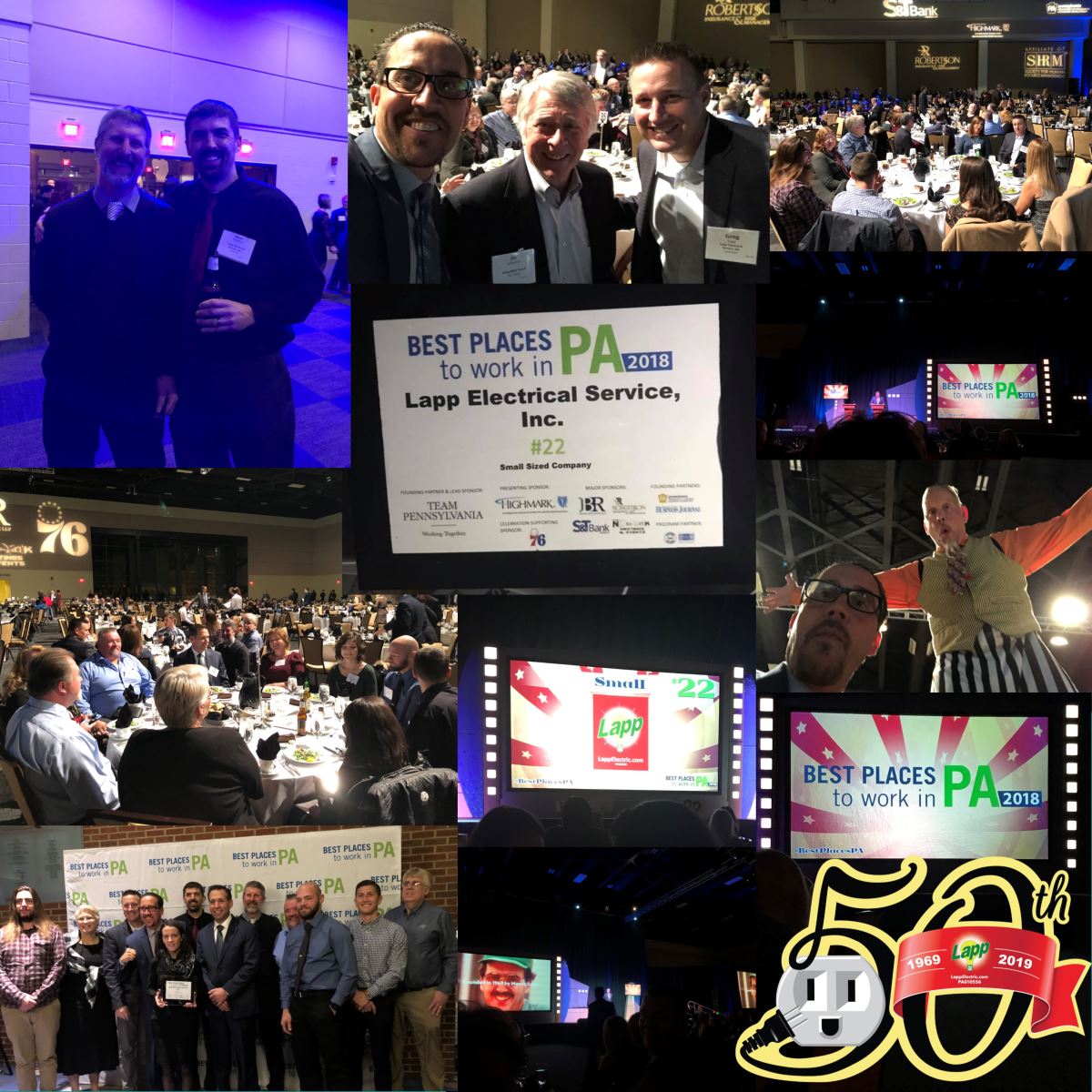 Check out this short video that shows why we were voted one of the Best Places to Work in PA.
We Want to Hear from You
Do you have a favorite memory of Lapp Electric? Whether you are a customer, current or former Lapp Electric Team Member, Vendor, Community member or friend of the Lapp family, we would love to hear what your favorite memory of Lapp Electric has been.
Do you have pictures of Lapp Electric, whether it is of our vans, employees or job sites, that you would be willing to share? Pictures can be emailed to hr@lappelectric.com or stop by our office with your pictures so we can scan them.
Be sure to follow us on social media and check back regularly as we continue to explore more into the history of Lapp Electric.