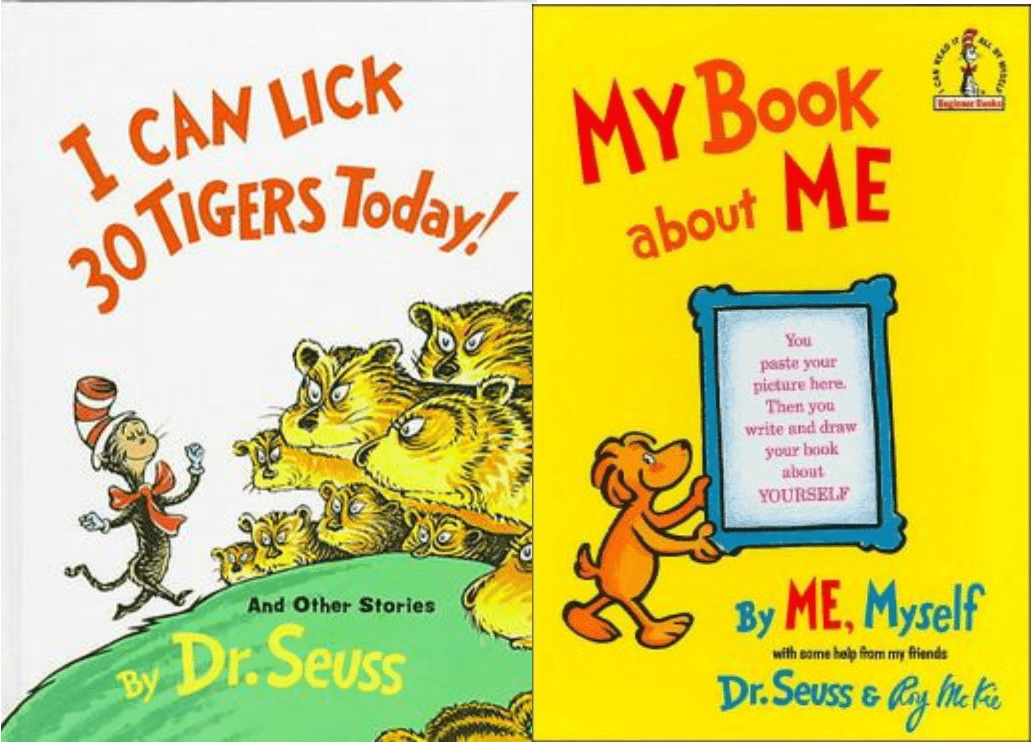 Dr. Seuss is a well-known children's author. You have probably heard of some of his classics, such as "The Cat in the Hat", "How the Grinch Stole Christmas" and "Green Eggs and Ham" among many others.
But did you know that Dr. Seuss had two lesser known stories that were published in 1969 and turn 50 this year.?
I Can Lick 30 Tigers Today! and Other Stories
This three-stories in one book features a "a whole litter of Cat in the Hat-like cats! In 'I Can Lick 30 Tigers Today!' a boastful cat bites off more than he can chew in the shape of 30 tigers; in 'King Louie Katz'–a tale about tails–a single cat challenges authority and creates a more 'demo-catic' society; and in 'The Glunk That Got Thunk,' a cat thinks up something so wild, she needs to un-thunk it!"
My Book About Me
This is "a fun book for kids to fill in themselves, giving a host of personal details from basics such as how tall readers are, and the color of their eyes, to more off-beat information such as whether they collect walrus whiskers!"
Are you a Dr. Seuss fan? If so, check out this list of Dr. Seuss books.
L.A.P.P.E.R. Inspiration
E = Enthusiastic
"Protect your enthusiasm from the negativity of others." – H. Jackson Brown, Jr.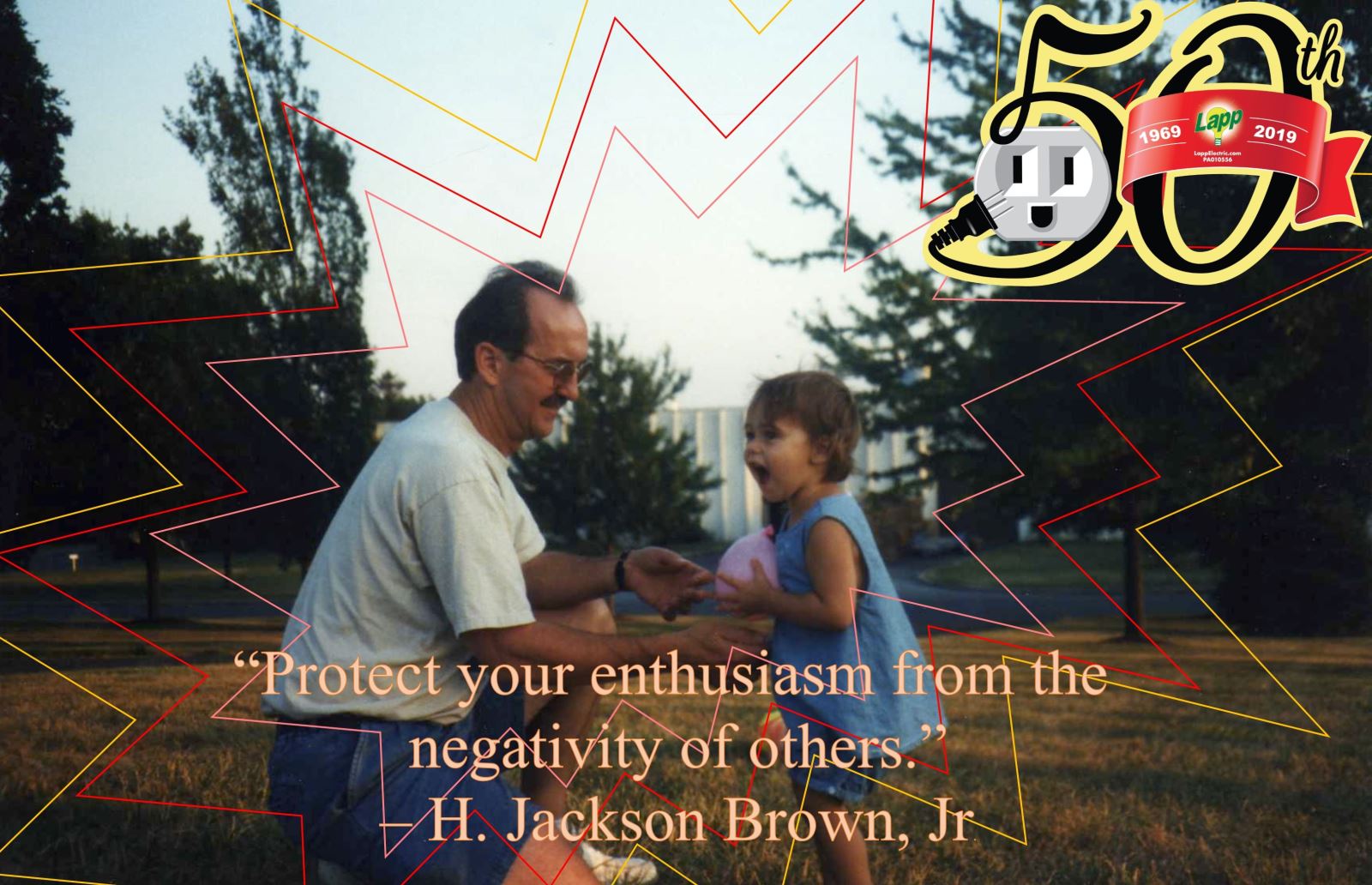 Work Site
In 2009 when we did a project for Conestoga Valley School District.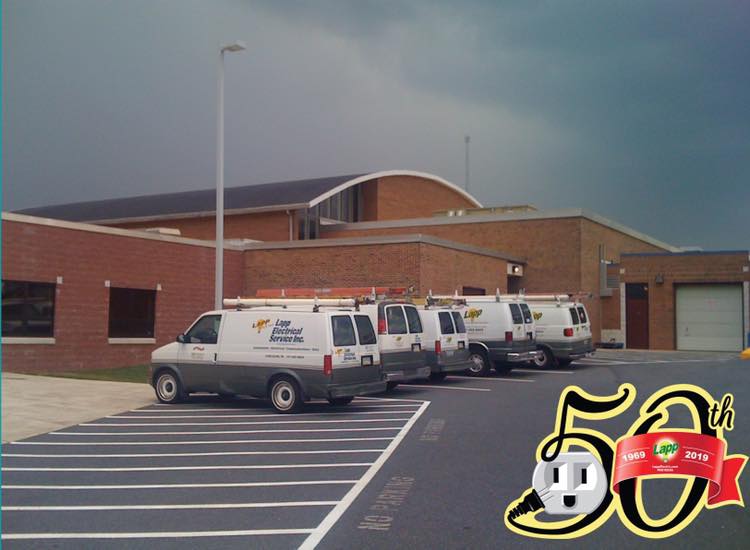 52 Memories of 50 Years
In honor of the New Holland Parade, which took place at the beginning of October, we decided to share the memory of Parades. Over the years we have participated in various parades. 2009 was the last time we participated in the New Holland Parade. What made this last appearance so special was the fact that Manny participated by driving the bucket truck. Unfortunately, Manny passed away about three months later in January 2010 but we cherish the pictures we have and the smile on Manny face the night of the parade.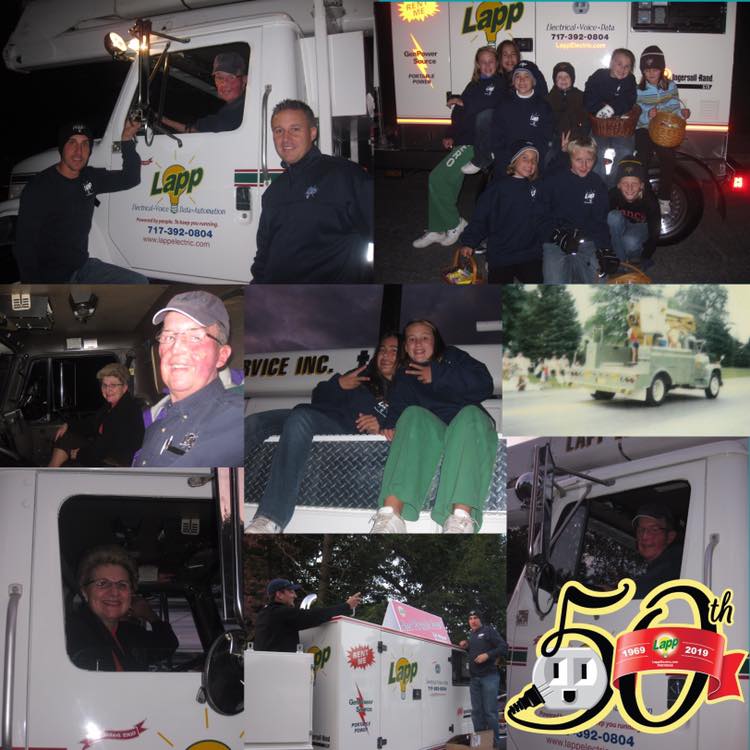 We Want to Hear from You
Do you have a favorite memory of Lapp Electric? Whether you are a customer, current or former Lapp Electric Team Member, Vendor, Community member or friend of the Lapp family, we would love to hear what your favorite memory of Lapp Electric has been.
Do you have pictures of Lapp Electric, whether it is of our vans, employees or job sites, that you would be willing to share? Pictures can be emailed to hr@lappelectric.com or stop by our office with your pictures so we can scan them.
Be sure to follow us on social media and check back regularly as we continue to explore more into the history of Lapp Electric.