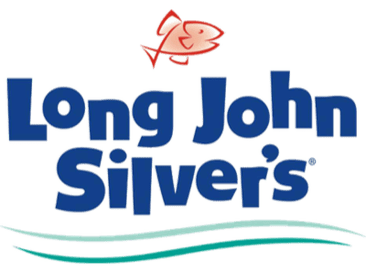 Several weeks ago, we took a look at two restaurant chains that were started in 1969…Red Robin and Wendy's.
In Week 11, we took at some other restaurant chains that were started in 1969. This week we decided to explore one of those a little more in depth.
Long John Silver's was founded in 1969 in Lexington, KY. Long John Silver's specializes in seafood and "the brand's name is derived from the novel Treasure Island by Robert Louis Stevenson, in which the pirate 'Long John' Silver is one of the main characters. "
Between 1970-1979, Long John Silver's grew to over 1000+ restaurants.
Like Long John Silve'rs, Lapp Electric saw a lot of growth in our first 10 years of business. While we did not grow to 1000+ locations, we did grow in the number of customers that we served which lead to an increase in the number of Lapp Team members that Lapp Electric employed.
L.A.P.P.E.R. Inspiration
P = Perseverance
"With ordinary talent and extraordinary perseverance, all things are attainable." – Thomas Fowell Buxton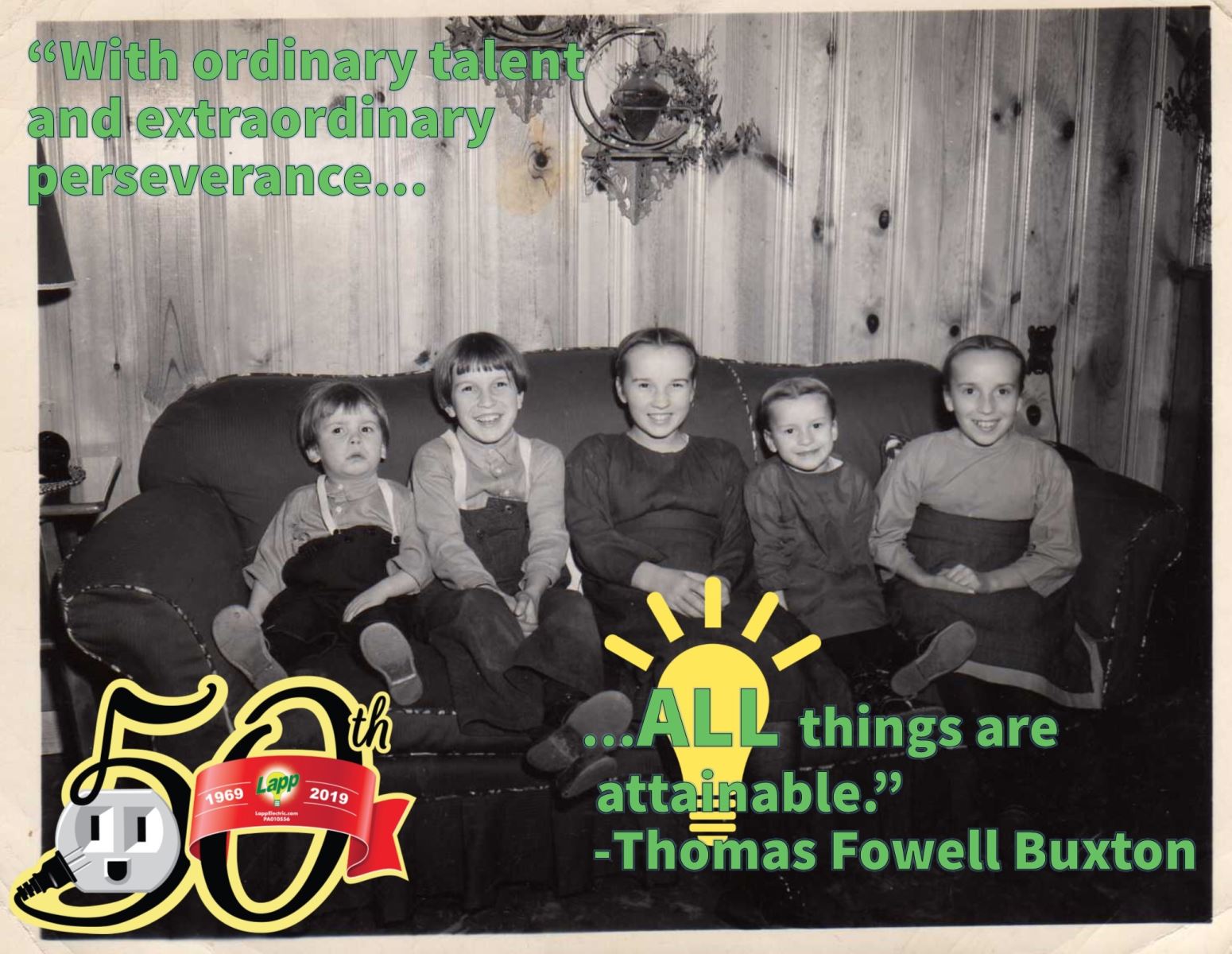 Work Site
In our early years, we did a project at Peter Paul in Mount Joy. Unfortunately, we are not sure what year this project was completed.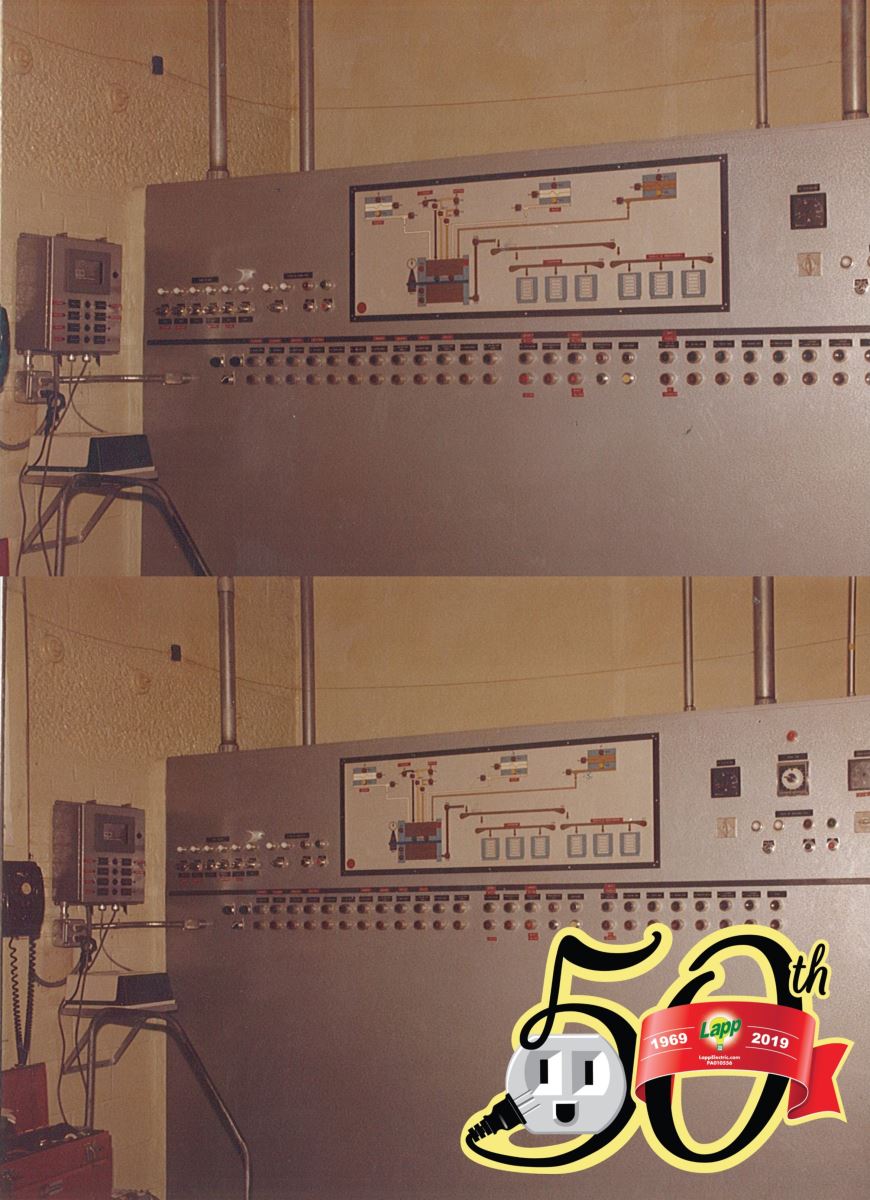 52 Memories of 50 Years
In 2014 and 2015 we partnered with Garber Metrology to support CVCCS and their White Out Hunger Event. The event encouraged students attending the CV vs. Manheim Township Football game to bring a non-perishable food item and in exchange they would receive a White Out Hunger T-Shirt.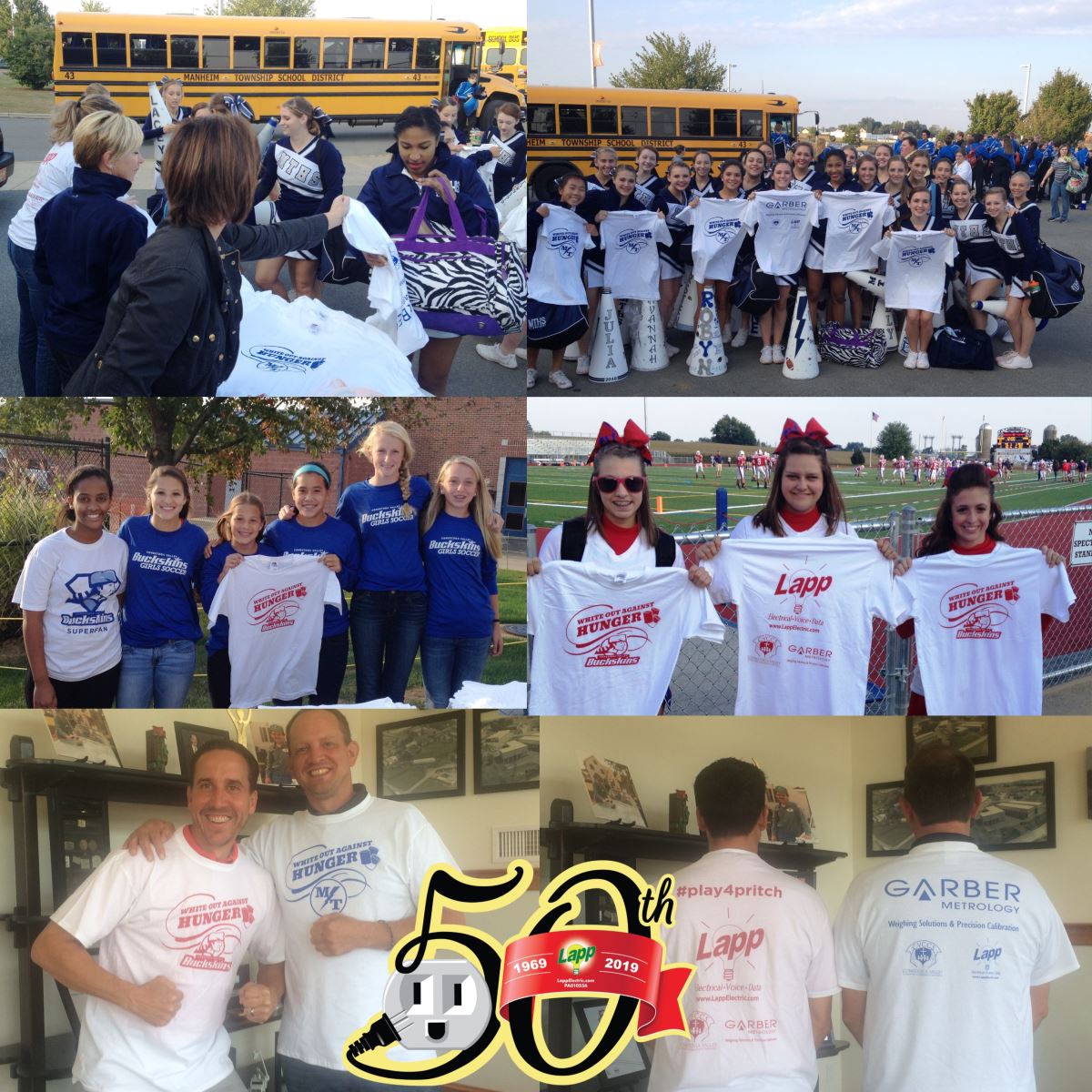 We Want to Hear from You
Do you have a favorite memory of Lapp Electric? Whether you are a customer, current or former Lapp Electric Team Member, Vendor, Community member or friend of the Lapp family, we would love to hear what your favorite memory of Lapp Electric has been.
Do you have pictures of Lapp Electric, whether it is of our vans, employees or job sites, that you would be willing to share? Pictures can be emailed to hr@lappelectric.com or stop by our office with your pictures so we can scan them.
Be sure to follow us on social media and check back regularly as we continue to explore more into the history of Lapp Electric.