Over the past 12 months we have taken a look back at Lapp Electric's 50-year history as well as what was happening in the year 1969.
A lot of our focus has been on national events that occurred in the year 1969 and nationally known businesses that were founded that year, but for the next few weeks we want to take a look at what was happening in Lancaster County in the 1960s.
1969 was a historical year for another Lancaster County business…Good 'N Plenty Restaurant. "In 1969, Christ and Dolly Lapp purchased a farmhouse to realize their dream of owning a restaurant. The couple's goal was to serve fresh, homestyle PA Dutch meals to their friends and neighbors."
When they first opened, Good 'N Plenty was able to seat 114 guest. In 1971 they expanded which increased their seating capacity to 600 guest and "word spread quickly of the delicious food and excellent service."
Lapp Electric and Good 'N Plenty share several similarities…
The founders of both businesses share the same last name
The year both businesses were established was 1969
Both businesses to this day remain family owned and operated
Congratulations Good 'N Plenty on 50 years in business and thank you for severing the Lancaster County community. We look forward to looking back in another 50 years as we both celebrate 100 years in business!
L.A.P.P.E.R. Inspiration
R = Reliable
"Ability is important in our quest for success, but dependability is critical." – Zig Ziglar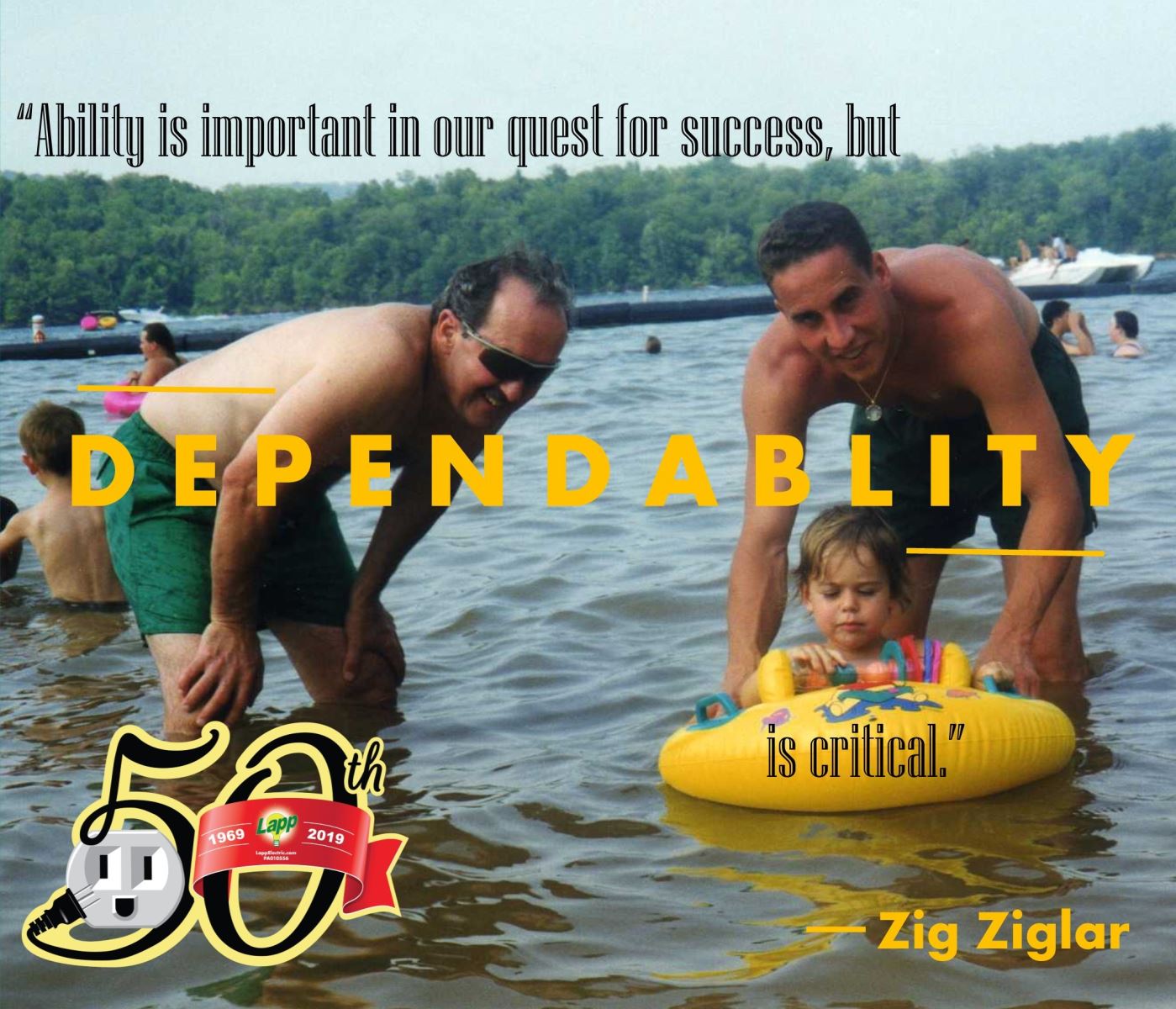 Work Site
Around Thanksgiving and Christmas many of us will sit down with our families for a traditional meal which more often than not will include a Turkey.
For our #WorkSiteWednesday this week we took a look back a the time we worked on a feeding system for an area turkey farm.
52 Memories Of 50 Years
In keeping with the Turkey Theme… For as long as we can remember, in order to show our team members that we are THANKFUL for all they do, each Thanksgiving we have been providing fresh turkeys courtesy of Esbenshade Turkey Farm.
In 2017, Greg and Tim Lapp took a drive to Paradise to visit America's Oldest Turkey Farm and to pick up turkeys for our team members. Check out the video below.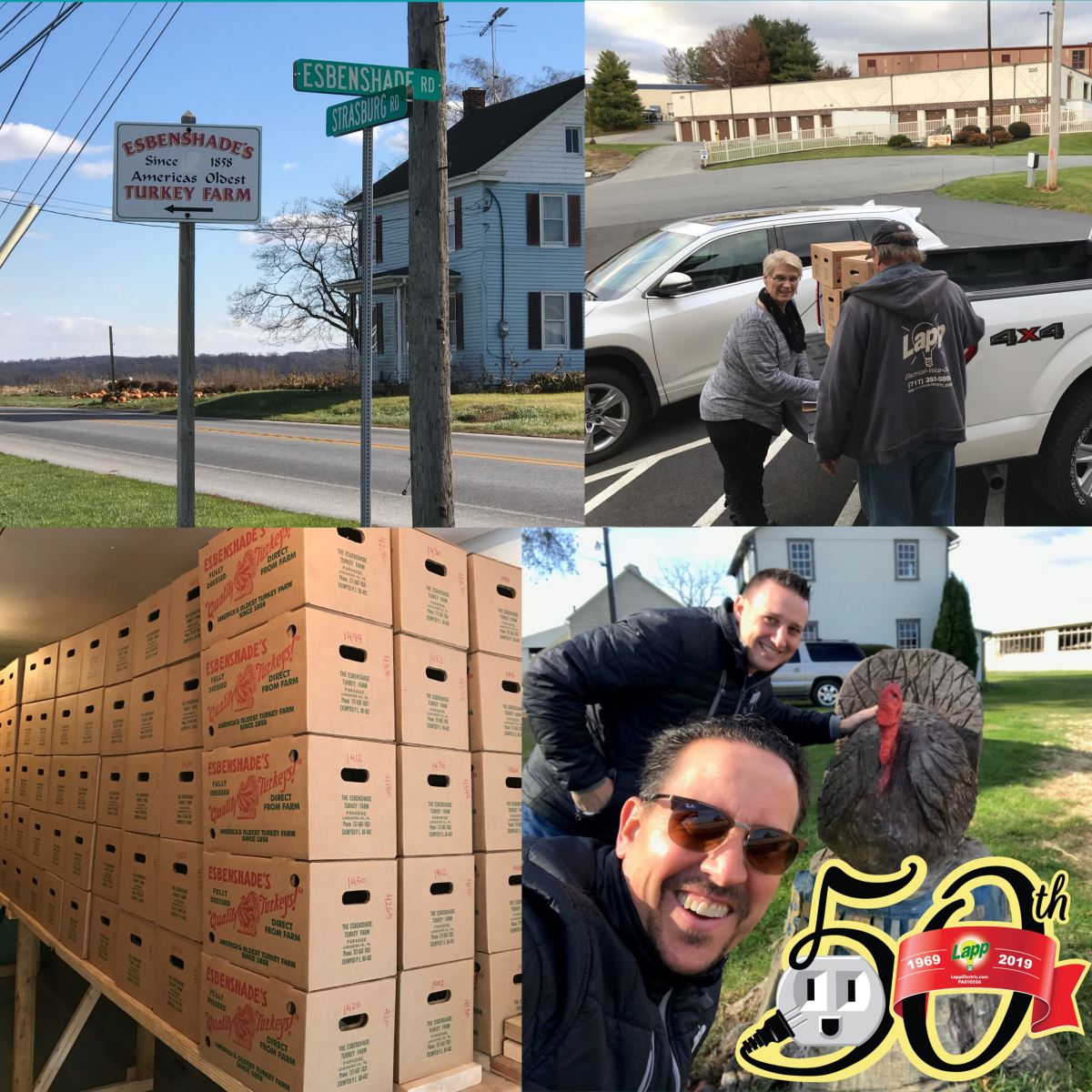 We Want to Hear from You
Do you have a favorite memory of Lapp Electric? Whether you are a customer, current or former Lapp Electric Team Member, Vendor, Community member or friend of the Lapp family, we would love to hear what your favorite memory of Lapp Electric has been.
Do you have pictures of Lapp Electric, whether it is of our vans, employees or job sites, that you would be willing to share? Pictures can be emailed to hr@lappelectric.com or stop by our office with your pictures so we can scan them.
Be sure to follow us on social media and check back regularly as we continue to explore more into the history of Lapp Electric.