This past Sunday was Father's Day and we hope you all enjoyed spending the day with your family and celebrating your dad.
It was a chance for us to reflect on the life and legacy of Manny Lapp, founder of Lapp Electric, who was a father figure to so many who had the privilege of working for and with him. Manny cared deeply for all his employees and wanted to see everyone succeed, both personally and professionally.
Our hearts are saddened by the fact that this was the 10th Father's Day without Manny but we are honored to have known him and to continue his legacy through the company that he built.
We would love to hear your memories of Manny and how he touched your life.
52 Memories of 50 Years
Around this time last year, we were notified by Central Penn Business Journal that we were voted one of the Top 3 Best Electrical Contractors as part of their Reader Ranking Survey.
This was a huge honor and the first time we received this award.
What makes it extra special is that our customers are the ones who voted for us.
There are numerous reader ranking surveys that take place in Central PA and we never ask or encourage people to vote for Lapp Electric. That is why it makes it extra special when we receive these unsolicited awards.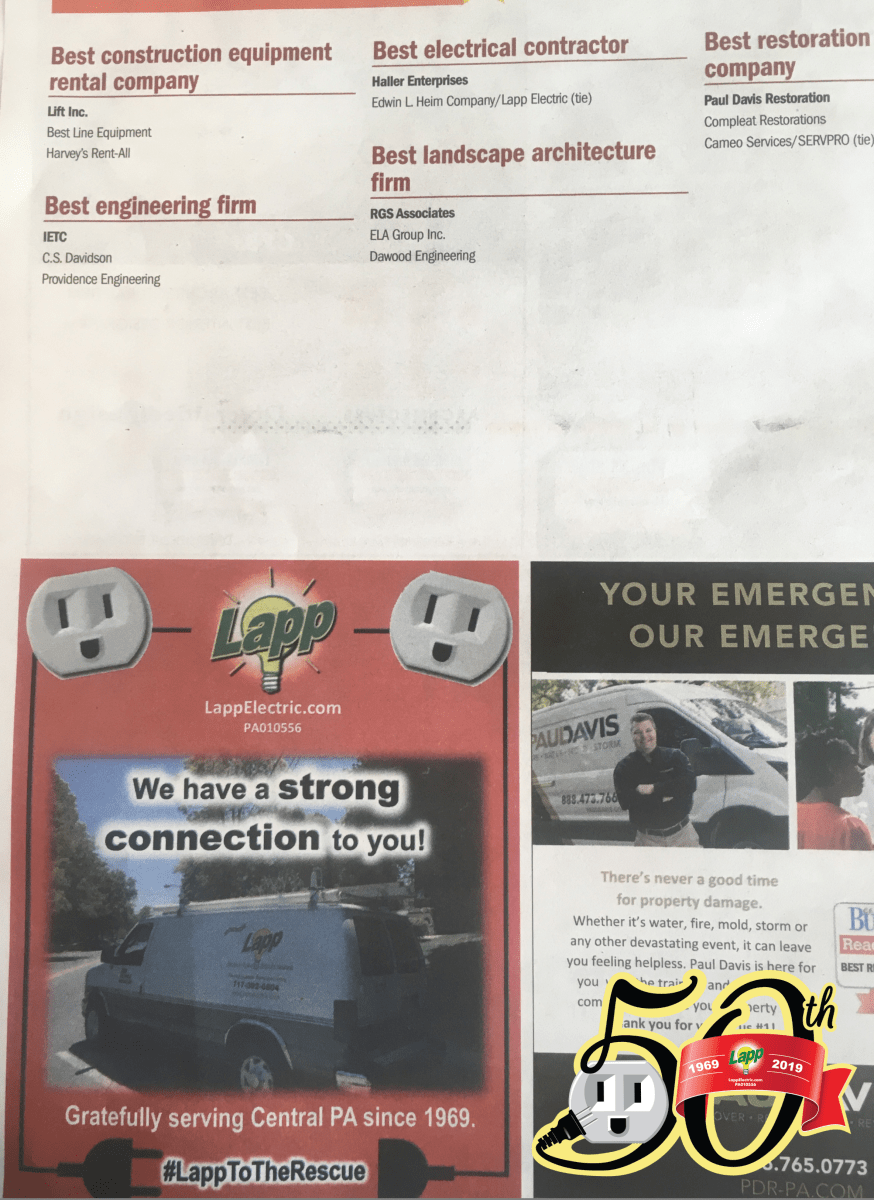 Work Site
There are still people who ask us if we do residential electrical projects. Yes…we do Residential, Commercial and Industrial projects and would welcome the opportunity to help you out with your next project at your home or business.
For this week's #WorkSiteWednesday, we tried something different and did a video collage of some residential projects that we worked on this year.
L.A.P.P.E.R. Inspiration
R = Reliable
"Any man can help make a child, but it takes a special man to help raise a child. He must be selfless. He must be responsible. He must be reliable. He must be a role model. Happy Father's Day to the men who are being real fathers." – Tony Gaskins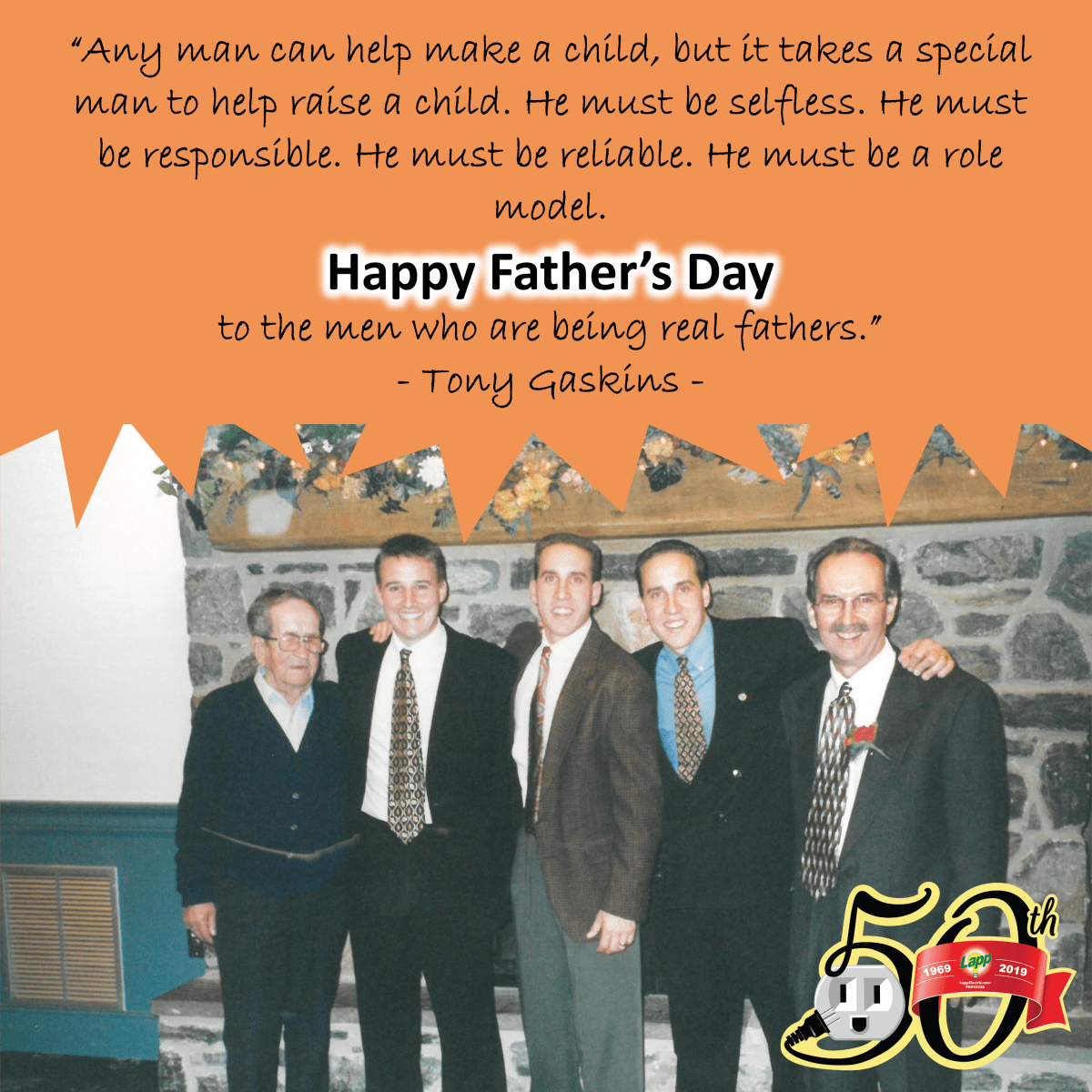 We Want to Hear from You
We were recently asked what our favorite memory of Lapp Electric's 50-year history is and while there are too many for us to pick just one, we want to ask you…
What is your favorite memory of Lapp Electric?
Whether you are a customer, current or former Lapp Electric Team Member, vendor, community member or friend of the Lapp family, we would love to hear what your favorite memory of Lapp Electric has been.
On Monday, July 15th we will select one random winner from the entries to win a Lapp Electric Swag Bag Prize Pack which will include…
Lapp Electric 50th Anniversary Limited Edition T-Shirt
$20 Gift Card to Dolce Vita Pizzeria & Grill
Lapp Electric Hat
And Much More
If you have not been tracking with us over the past 24 weeks as we have been looking back at our 50-year history, now is the time to get caught up.
Be sure to follow us on social media and check back often to see more on our 50-year history as well as find out more about the year 1969.