You can tell a lot about a year or decade in time based on the fashion.
In 1969, the fashion scene for teenagers included bell bottom jeans and tie-dyed shirts.
If you were around in 1969, your fashion may have included this and while the teenage fashion of 1969 had little effect on Lapp Electric, fashion over the years has helped us narrow down what decade some of the pictures we are finding were taken.
Because 1969 marks 50 years in business for Lapp Electric, each week we are taking a look back at our history as well as the history of the year we were founded.
Work Site
It is important for businesses to have a sign to let people know where they are located, especially if your business has customers who visit your location on a regular basis.
Over the years, we have worked on a lot of signs in Lancaster and surrounding counties…from installing new signs to providing maintenance on existing signs.
Here are some pictures of signs we installed and worked on in our early years in business.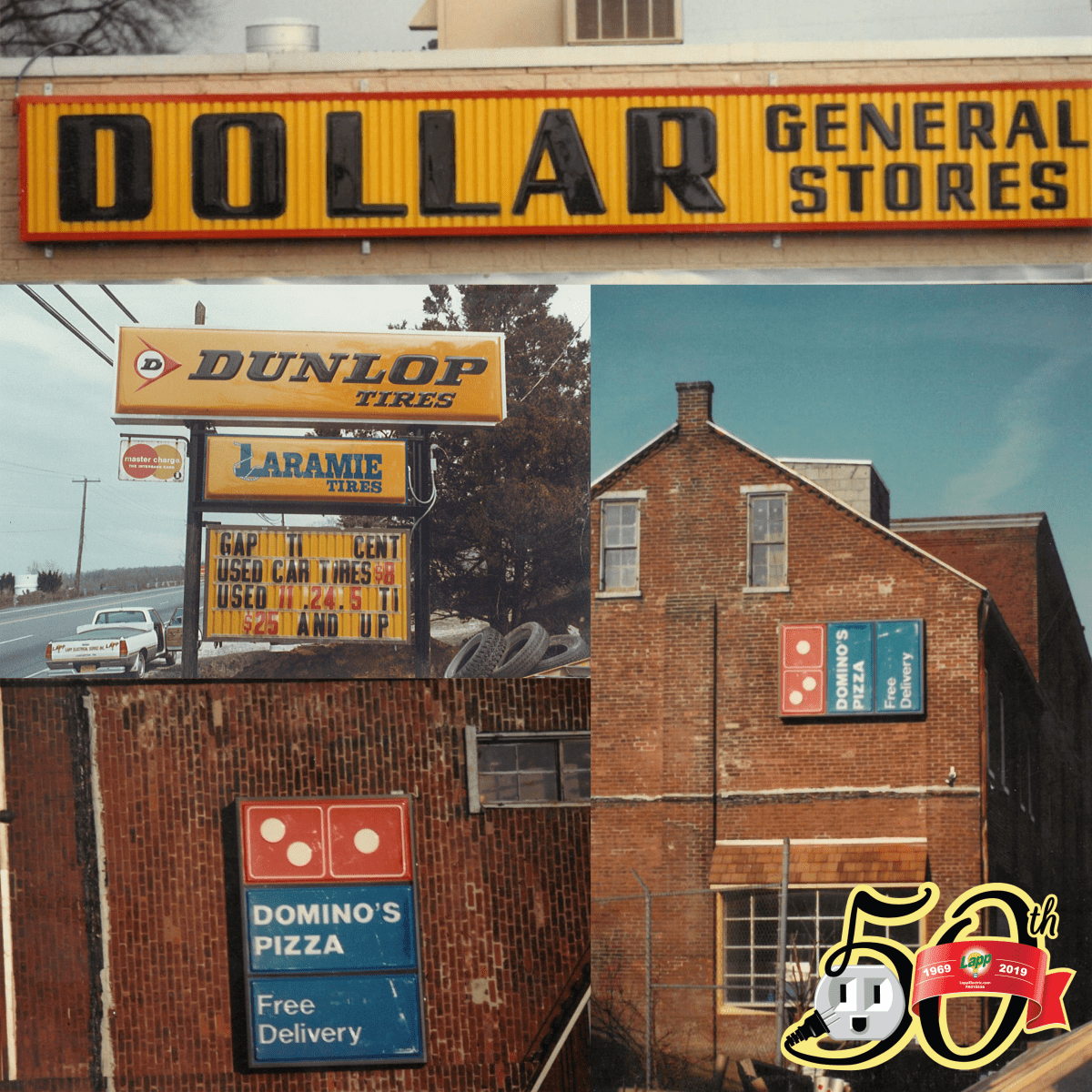 52 Memories of 50 Years
Our logo may have changed over the years but our commitment to service has not changed.
What do you think of one of our early logos…the Smiling Lapp Logo aka Happy Lappy?
Manny loved this logo so much he had it on his camper!
Be on the lookout, we just might bring back this retro logo!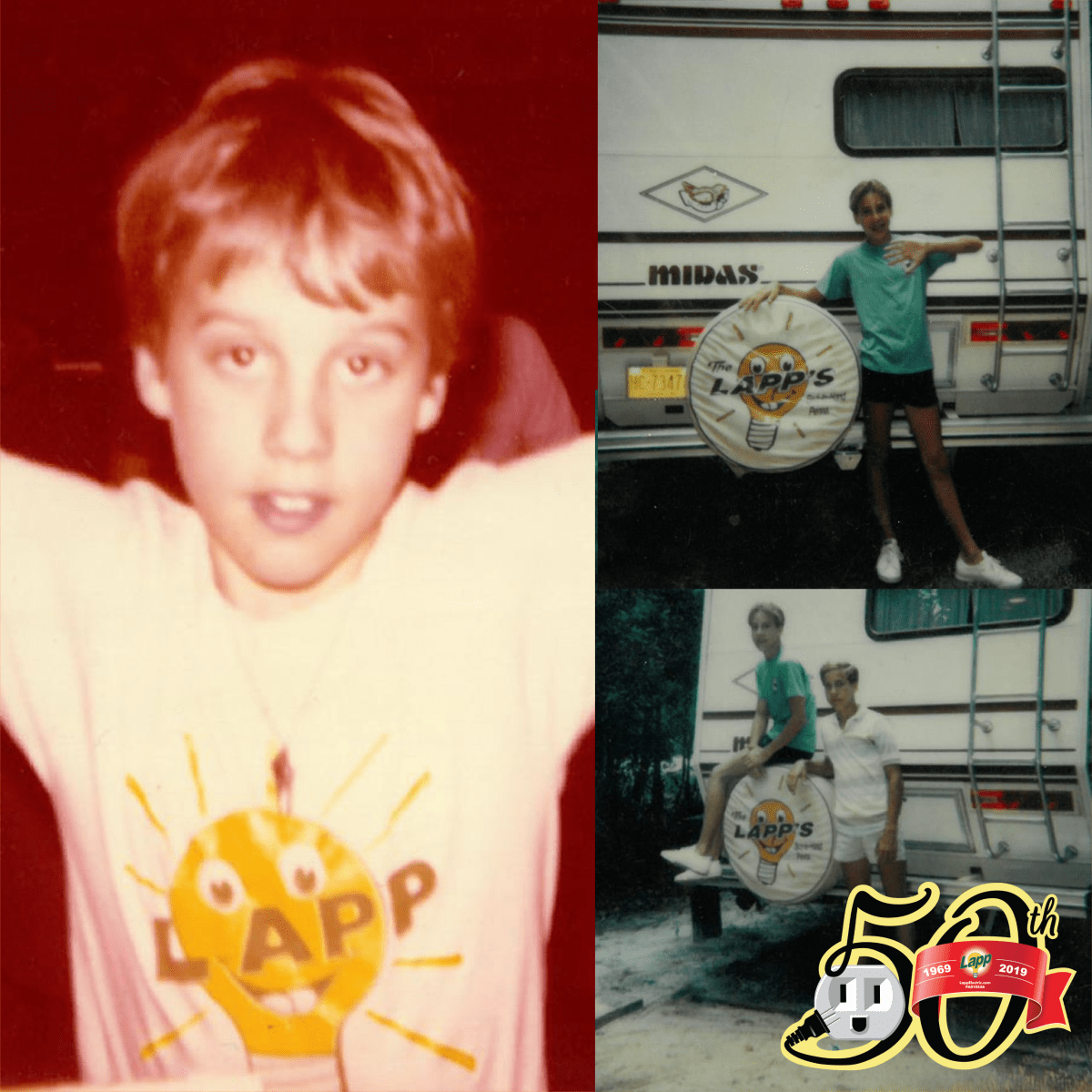 L.A.P.P.E.R. Inspiration
L = Leadership
"The quality of a leader is reflected in the standards they set for themselves." – Ray Kroc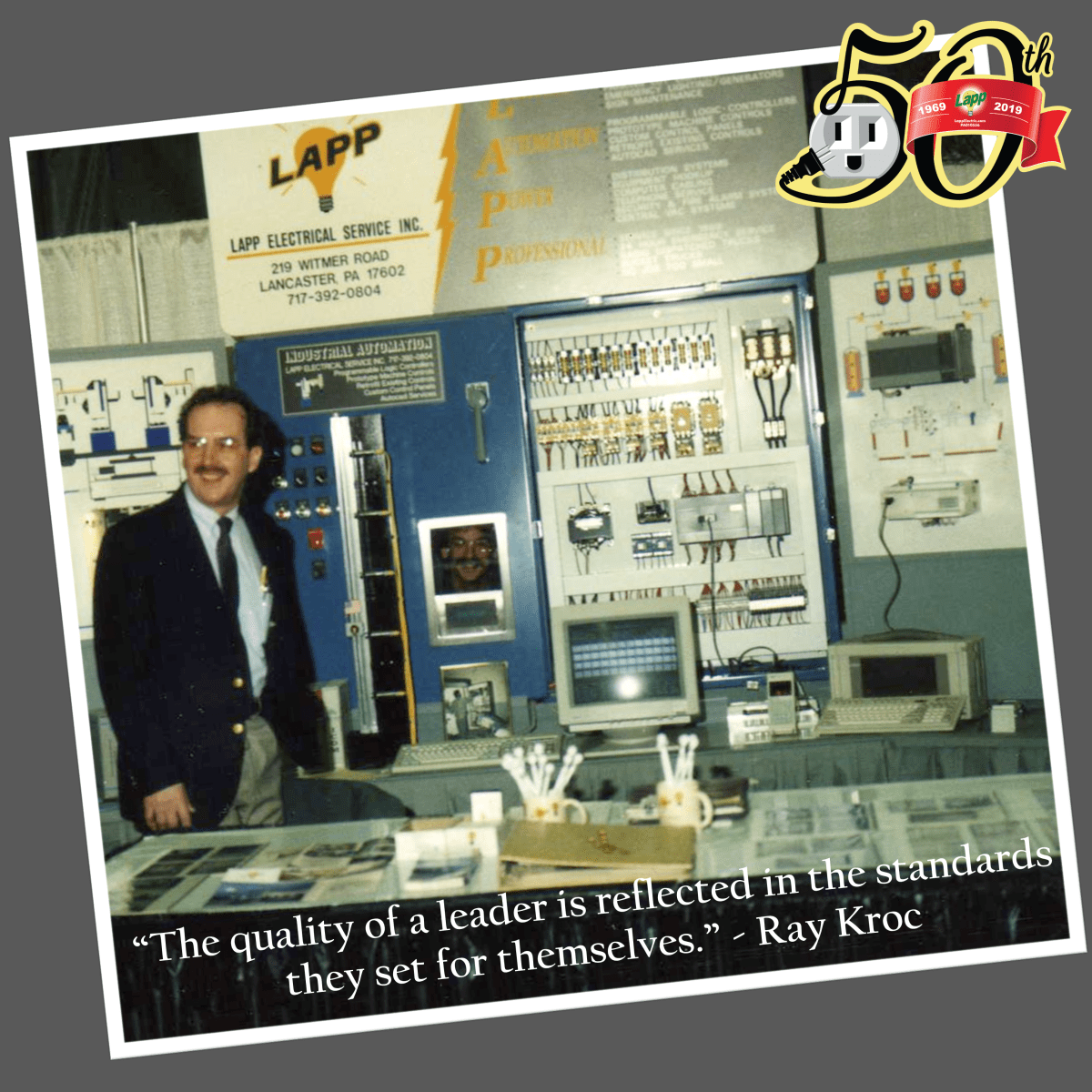 We Want to Hear from You
We were recently asked what our favorite memory of Lapp Electric's 50 year history is and while there are too many for us to pick just one, we want to ask you…
What is your favorite memory of Lapp Electric?
Whether you are a customer, current or former Lapp Electric Team Member, Vendor or Community member or friend of the Lapp family, we would love to hear what your favorite memory of Lapp Electric has been.
On Monday, July 15th we will select one random winner from the entries to win a Lapp Electric Swag Bag Prize Pack which will include…
Lapp Electric 50th Anniversary Limited Edition T-Shirt
$20 Gift Card to Dolce Vita Pizzeria & Grill
Lapp Electric Hat
And Much More
Be sure to follow us on social media and check back often to see more on our 50-year history as well as find out more about the year 1969.