"That's one small step for a man, one giant leap for mankind."
This quote uttered by Neil Armstrong on July 20, 1969, when he made history "by becoming the first man to walk on the moon", has become an iconic quote that has been used for the last 50 years.
Neil Armstrong, Michael Collins and Buzz Aldrin launched from Cape Kennedy in Apollo 11 on July 16, 1969.
Like every great thing that has happened, preparation for the lunar landing started many years prior to the history making walk. "The primary objective of Apollo 11 was to complete a national goal set by President John F. Kennedy on May 25, 1961: perform a crewed lunar landing and return to earth."
The same year that Apollo 11 made history, Manny Lapp, founder of Lapp Electric, took what at the time probably felt more like a huge leap instead of a "small step", by starting Lapp Electric.
Manny's decision to step out in faith and start Lapp Electric has had a profound impact on his family, friends, past and current employees as well as the community.
In order to honor Manny's legacy this year we are looking back at Lapp Electric's past 50 years.
52 Memories of 50 Years
As we have been going through our achieves, we found one of Manny Lapp's business cards from the 1980s and 1990s.
We love the creativity of using an acronym for LAPP to explain what we do.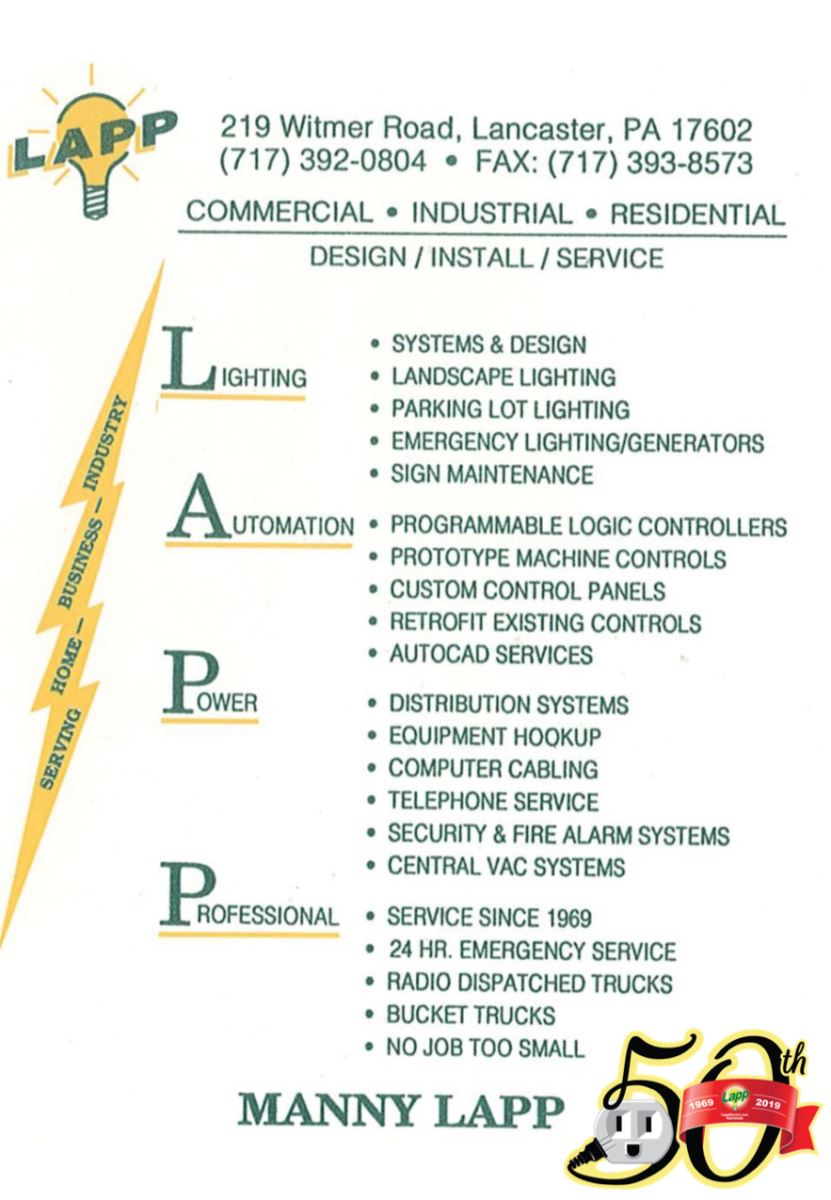 Work Site
Over the years we have helped our friends at Airport View Self Storage out with various expansions.
Since we are currently in the midst of hot summer days and are just coming off a heat wave, we thought we would share with you these pictures from Airport View Self Storage's most recent expansion in 2018 when it was a little cooler outside and there was snow on the ground.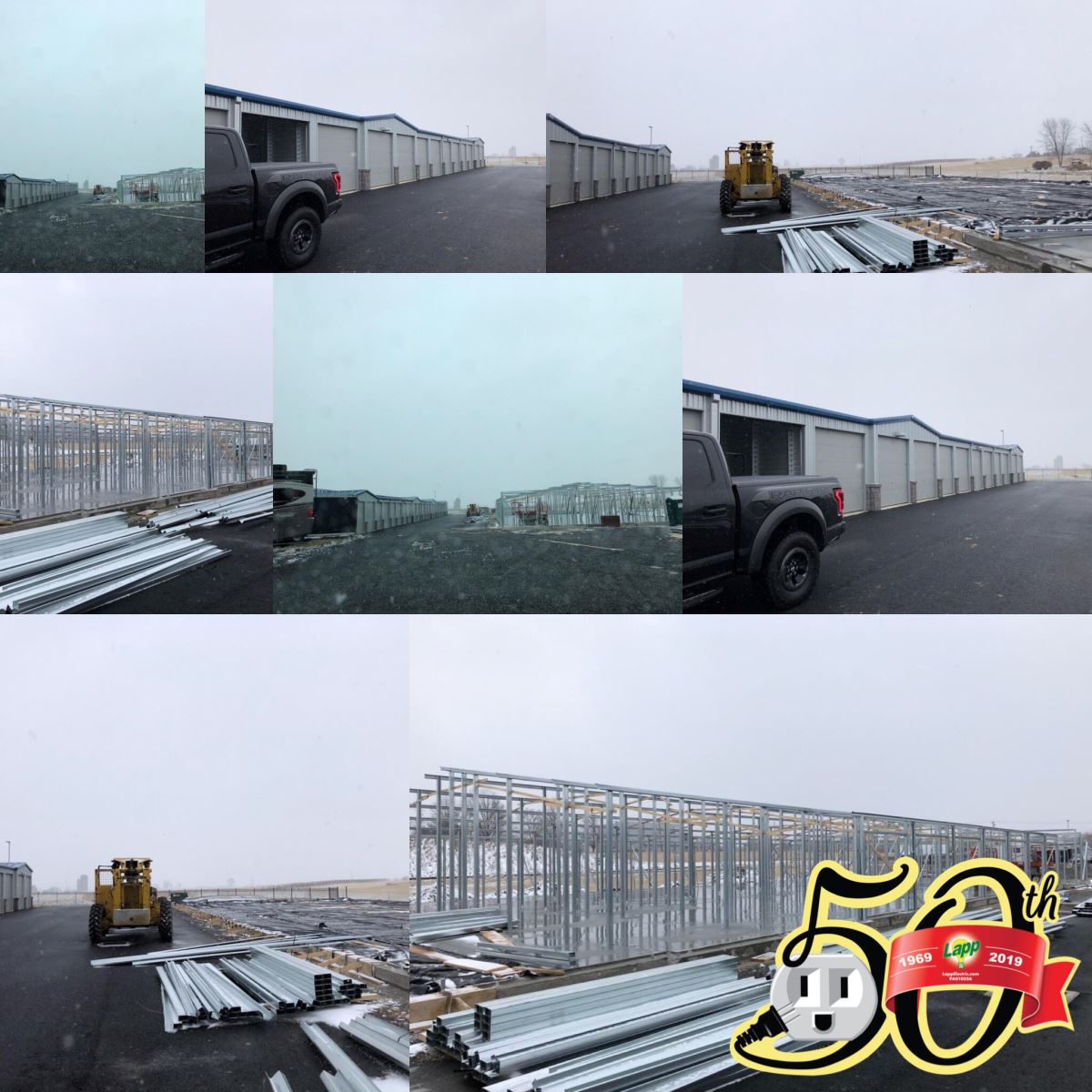 L.A.P.P.E.R. Inspiration
E = Enthusiastic
"Every person is enthusiastic at times. One person has enthusiasm for 30 minutes; another person has it for 30 days, but it is the person who has it for 30 years who makes a success of life." – Edward Butler George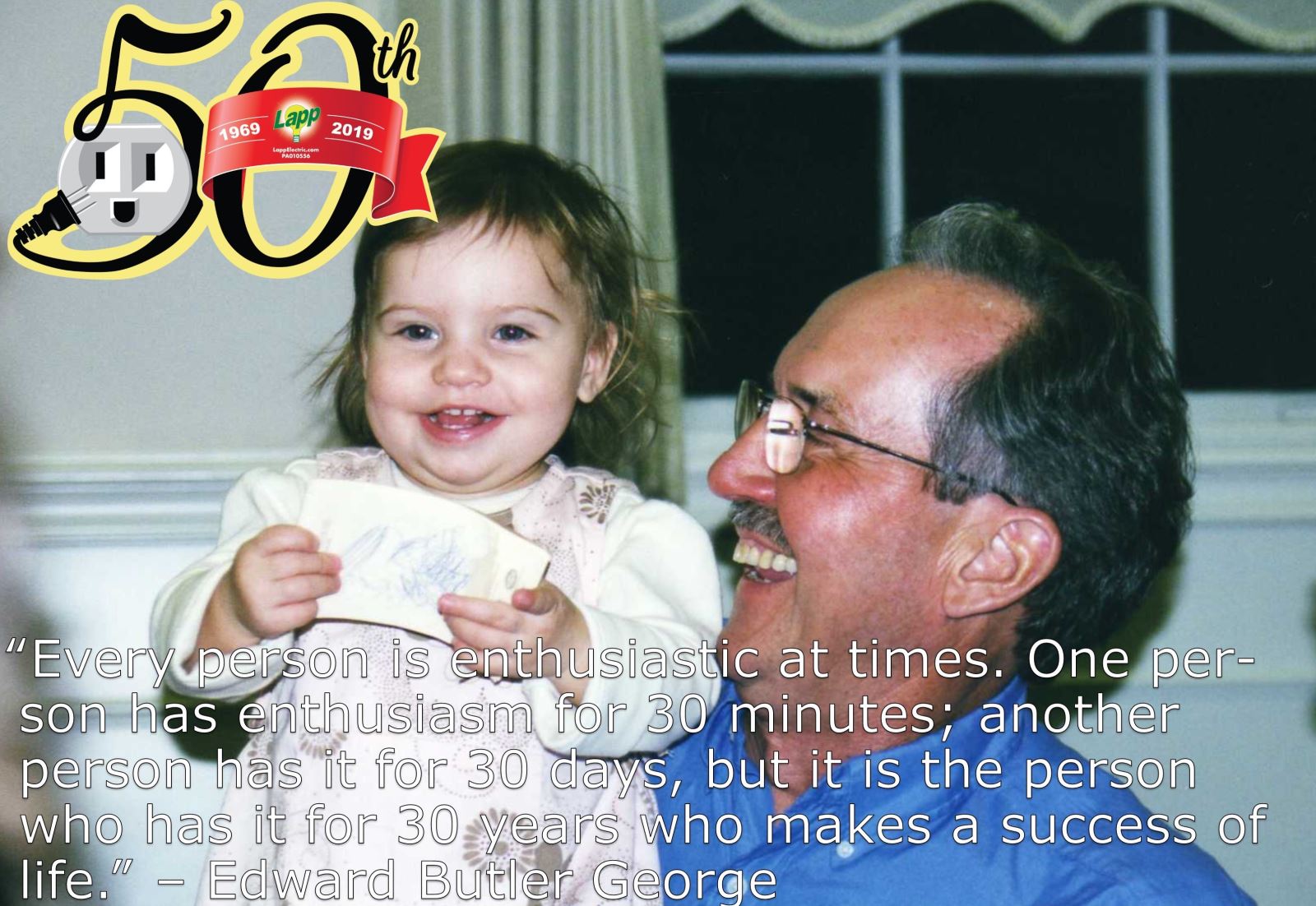 We Want to Hear from You
Do you have a favorite memory of Lapp Electric? Whether you are a customer, current or former Lapp Electric Team Member, Vendor, Community member or friend of the Lapp family, we would love to hear what your favorite memory of Lapp Electric has been.
Do you have pictures of Lapp Electric, whether it is of our vans, employees or job sites, that you would be willing to share? Pictures can be emailed to hr@lappelectric.com or stop by our office with your pictures so we can scan them.
Be sure to follow us on social media and check back next week as we continue to explore more into the history of Lapp Electric.